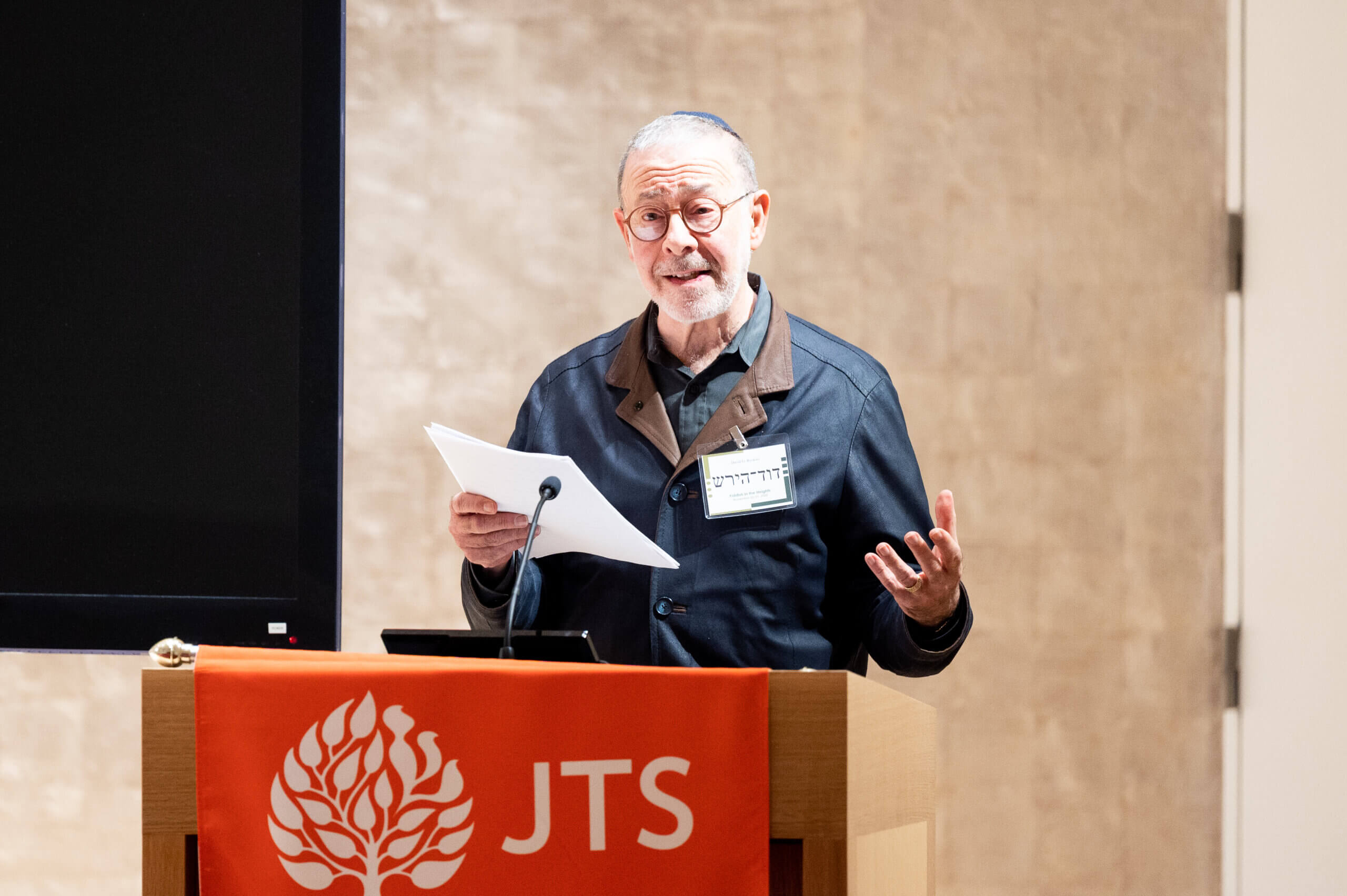 אויף דער צווייטאָגיקער ייִדיש־קאָנפֿערענץ אין ניו־יאָרק דעם פֿאַרגאַנגענעם נאָוועמבער האָט מען בײַם סוף פֿונעם ערשטן טאָג געהאַלטן די צוויי הויפּטרעדעס פֿון דער אונטערנעמונג.
די קאָנפֿערענץ, "אין די הייכן: אַ בליק אַרײַן אין דער ייִדיש־אַקאַדעמיע און ־אַקטיוויזם אינעם נאָכמלחמהדיקן ניו־יאָרק", איז דורכגעפֿירט געוואָרן צום 15טן יאָרצײַט פֿונעם ייִדיש־פֿאָרשער און ־לערער ד״ר מרדכי שעכטער אויף די קאַמפּוסן פֿון קאָלאָמביע־אוניווערסיטעט און דעם ייִדישן טעאָלאָגישן סעמינאַר דעם 20סטן־21סטן נאָוועמבער 2022.
דער ערשטער רעפֿעראַט, פֿון דער פּענסיאָנירטער פּראָפֿעסאָרין פֿון ייִדישער ליטעראַטור חנה נאָריך,  האָט געהייסן "ייִדיש איז אַן עיקר" און איז געווען אויף ענגליש. דער צווייטער, פֿון דוד־הירש ראָסקעס, האָט געהייסן "שפּראַך־גלות און שפּראַך־באַנײַונג אין דער גרויסער שטאָט ניו־יאָרק: לזכּרון ר׳ מרדכי שעכטער" און איז געווען אויף ייִדיש. גיטל שעכטער־ווישוואַנאַט האָט געפֿירט דעם פֿאָרזיץ.
אונטן איז אַ ווידעאָ־רעקאָרדירונג פֿון דער גאַנצער סעסיע.
The post VIDEO: Linguistic exile and language renewal in New York City appeared first on The Forward.