Is this the graffiti  artist and musician LabRat?
The Fallen or False Prophets and their hunters, by the designs of gods or mortals.
Is this the same person? They do look alike.  
Baso Fibonacci, a Seattle artist, began writing around this time. "I loved graffiti from the moment I saw it," he says. "The combination of artistic creativity and anti-establishment statement appealed to me." Baso, now in his 30s, wrote all over the city and honed his painting skills, before an accident in the mid 2000s changed his life forever. He was writing a tag on a bridge in the city when he lost his footing and fell. He is now paralyzed from the waist down. But his artistic endeavors — and his love for graffiti — have continued unabated. Even as the city has moved to crack down on the illegal practice even further.
In 2010 the City Council voted to create a full time graffiti detective position within the Seattle Police Department. In 2011, Detective Christopher Young, a former sexual assault and child abuse detective with the department (and detective of the year in 2007) took the job. Since then he's tracked many of the most notorious graffiti writers in the area and made a number of key arrests and convictions.
"The majority of graffiti vandals are not artists," says Young. "The vast majority of them aren't concerned about art in the least. They're online on forums sharing pictures of tags and having a competition with their buddies as to who can 'get up' (get their name up throughout the city) the most. Today's graffiti is done mostly by white males, their average age is about 22, and they're doing it for a rush, for some excitement, and for their own self aggrandizement. Not for art."
Young says he fields about 800 reports of illegal graffiti a year, a number that has stayed fairly consistent since he first began investigating the practice. "I pretty much concentrate on the 10 or 12 most egregious vandals," he says. "I catch them in the act or find out who they are and then I convince them to stop or leave the city."
__________________________________
Elton John – I Am Your Robot (1982) With Lyrics! https://t.co/9L4CpXjxf4 via @YouTube

— Michael Novakhov (@mikenov) October 23, 2017
Lab Rat, see the light at the end of this tunnel! Abandon your Tunnel Vision for the Modern Prophecies of The American Graffiti Art, now fetching millions at auctions… 
Aind zis iz zi "writing on the wall", by LabRat: 
Looks like a big tombstone. 
"LABRAT KNATS! That's your name!"
"Mene, mene, tekel, upharsin":
"Numbered, numbered, weighed, and divided".

"A data recorder on the train, carrying 77 passengers and seven crew members, indicated that it was racing at 80 miles per hour into a curve that is limited to 30 miles per hour, the safety board said. Excessive speed appeared to be the immediate cause of the crash, but
the reason for that speed remained unknown."
"LABRAT KNATS! That what your name is!" – Is this The Message on and of The (Social) Walls? – 12.20.17
"The writing on the wall" is an idiomatic expression that suggests a portent of doom or misfortune, based on the story of Belshazzar's feast in the book of Daniel. | Writing on the wall bible – GS


Rembrandt, Belshazzar's Feast, 1635, (National Gallery, London). The message is written in vertical lines starting at the top right corner, with "upharsin" taking two lines.
'Mene, mene, tekel, upharsin': "Numbered, numbered, weighed, and divided".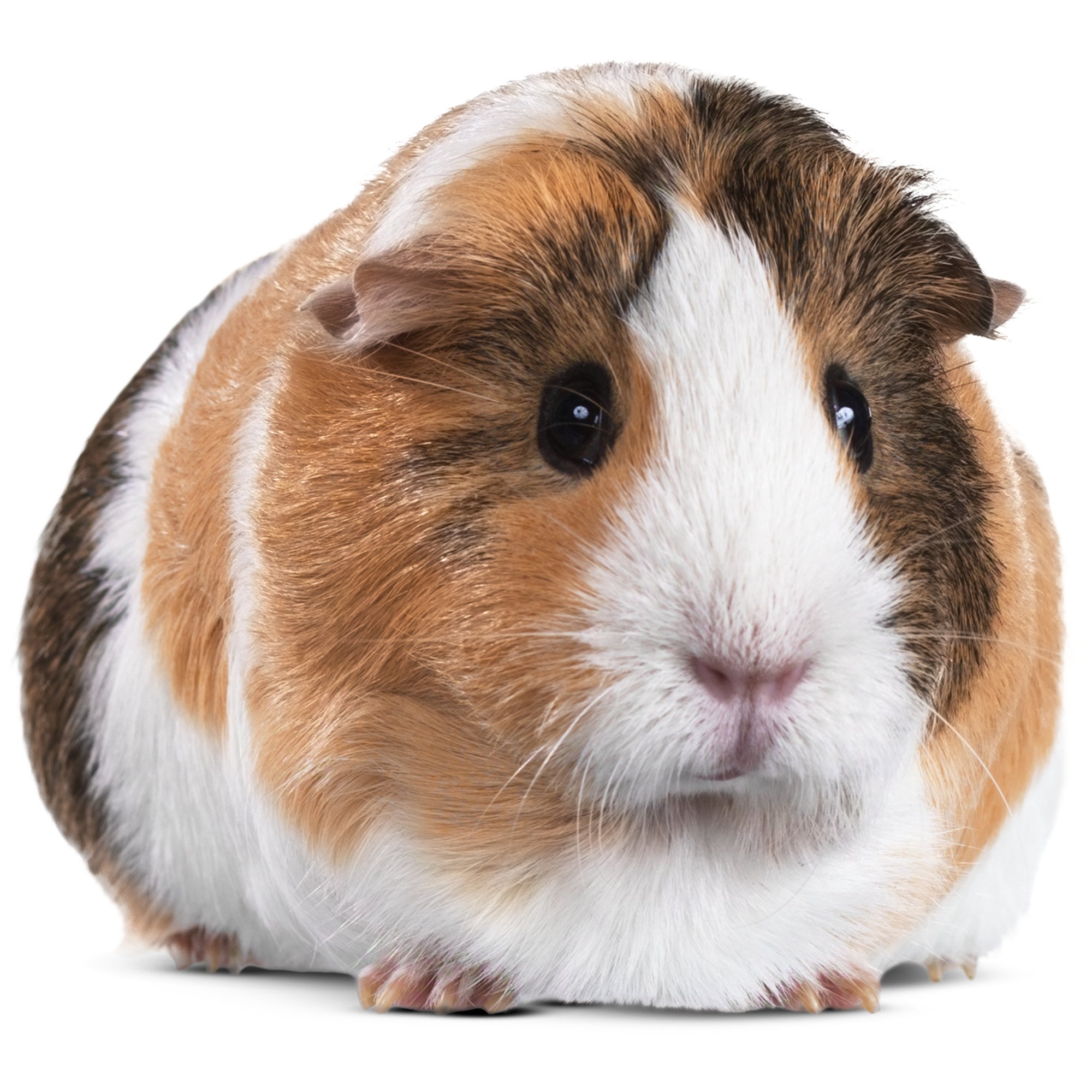 "Oh, so cute…"
Did we become just the "lab rats – k(g)nats", a massive supply of the human Guinea pigs, bred as the unwitting subjects for the various experiments, on and off-line, of the various foreign intelligence services, with the GRU (Russian Military Intelligence) as the prime suspect among them, and several other candidates in tow, which prefer to pose smartly as "terrorists" for their covers?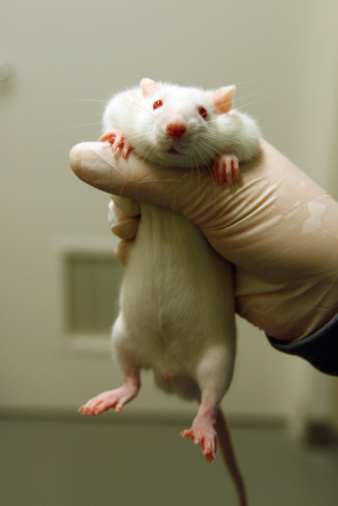 They look almost the same… Biologically very close… 
The FBI should be held in the Hand of the U.S. Government (as an Institution) and the U.S. Congress just like this lab rat, and not vice versa. 
Does the FBI see the big picture or do they prefer to stay blind because it is more convenient and easier for them?  I think that the answer, apparently intended in this "accident", could not be more of a direct hit. It is also directed at the FBI itself, calling them the "Lab Rats", incapable of conducting the real, in-depth investigations and uncovering the truth, and incapable of solving the real problems. 
And a lot of them. And they all want to have a "good life". Don't they live in the "real" America, after all? Trump Jr. will tell you more on this subject. And that little shiny penny in the corner looked at first like a little Noble Prize Medal, for the studies of the Human Genetics or Intelligence, for example. Intelligence as Services, and also as the regular human cognitive trait, measured by IQs, rightly or wrongly. Or the plain lack of it (the intelligence, both as the services and trait) in the FBI, for example. I pick on them so much because they love me so much. Very reciprocal, even if unrequited. Anyway, regardless of all these sentiments, the gnats and their predicaments do require the proper attention, even from the absent-minded FBI, and especially the human knats, and their predicaments. 
M.N. – 7:45 AM 12/21/2017 


God writes on the wall His judgement of King …
The king shouted for the enchanters, astrologers, and fortune-tellers to be brought
mene mene tekel upharsin meaning 
the writing on the wall, interpreted by Daniel to mean that God had weighed Belshazzar and his kingdom, had found them wanting, and would destroy them: Dan. 5:25. Word origin of 'mene, mene, tekel, upharsin' Aram, prob. lit.,
numbered, numbered, weighed, and divided.
_________________________________________
FBI News Review: fbinewsreview.org | Investigate the investigators! Save America! Reform the FBI now! | News, Reviews, Analysis, Opinions 

Joker's Song by Miracle Of Sound

"LABRAT KNATS!" Is this The Message on The (Social) Walls?
"Here is your "Collision" – "Collusion" for you, you "Lab-rats –  g(k)nats(nuts)"! That what your name is: THE LABRAT KNATS! And I am just one of them, a little Lab Rat, "The Graffiti Artist as Prophet Writing On The Walls". And be scared of the L.A. Brats – K-NATs, and be scared of the war with those nuts! Just by the way… And maybe, the "Antifas", the Leftists, did it, too…" – in my interpretation as of 8:46 AM 12/20/2017 – M.N. 
RECENT POSTS
_______________________________



Was this a question addressed to all the "viewers", a sort of "writing on the wall" cum "message in a bottle" cum "information wars"? 
Is this the answer that we heard?- M.N. 



Disney unveiled the latest addition to its animatronic Hall of Presidents: a moving, talking rendition of Donald Trump.
__________________________________
The anti-fascism movement, "antifa," which is more of a protesting tactic than a formal group, has been the subject of blame in a growing number of bizarre—and false—conspiracy theories floated by right-wing pundits in recent months.
Take 
the mass shooting in Las Vegas
 that claimed scores of lives: Antifa was not involved, despite a theory otherwise. Then, antifa was blamed for
 a fake civil war
 plot. It never happened because such a thing was never planned. Antifa was also blamed for 
a mass shooting in a Texas church
. Again, the shooting had nothing to do with anti-fascism, or with left-wing protesters in general.
On Monday, some of the usual conspiracy theory suspects—
conservative media personality Mike Cernovich
, President Donald Trump mega-fan Jack Posobiec, the far-right website Gateway Pundit and
Alex Jones's InfoWars
—all brought up antifa in the context of a fatal train derailment in Washington state, and they did so before investigators had even announced any formal explanation for the crash.
Keep up with this story and more by subscribing now
What we know about the derailment is that more than a dozen cars of an Amtrak train jumped the tracks, injuring scores of people and killing an unknown number of others near Dupont, an area south of Tacoma, Washington. What we don't know is what caused the accident, though right-wing pundits were pushing out insinuations before a death toll could be established.
Cernovich, who has pushed several other conspiracies tied to antifa, observed to his fans that "ANTIFA has a long and verifiable track record of obstructing train tracks, committing violence." His friend Posobiec, 
who on Twitter doxed one of the women who accused Alabama Senate candidate Roy Moore of sexual misconduct this November
, leaking her work address and a recent photo to his followers, used the forum to tie antifa to the deadly derailment. "Antifa has targeted trains for weeks very near where the Amtrak derailment tragedy took place today," Posobiec mused. Gateway Pundit pushed the theory as well, falsely accusing It's Going Down, a well-trafficked antifascist website, of covering up its associations with the derailment. PJ Media, another right-wing site, picked up on the conspiracy, as did Jones.
The scene of a portion of the Interstate 5 highway after an Amtrak high-speed train derailed from an overpass early on December 18, near the city of Tacoma, Washington. KATHRYN ELSESSER/AFP/Getty Images
"FLASHBACK: ANTIFA ADMITS TRAIN TRACK SABOTAGE NEAR TACOMA TO 'STOP FRACKING,'" a headline on InfoWars read. "Antifa behind Tacoma train wreck?"
The basis of the conspiracy appears to be a post published on a website called Puget Sound Anarchists that was rerun on a number of left-leaning sites and activist blogs earlier this year.
"Early in the morning of April 20th we poured concrete on the train tracks that lead out of the Port of Olympia to block any trains from using the tracks," the April 21 post read, adding that the group notified the train company of its actions. "We did this not to avoid damaging a train, nothing would bring bigger grins to our faces, but to avoid the risk of injuring railway workers."
Blocking trains that carry fracking equipment and other materials related to the production of fossil fuels has long been a tactic of environmental protesters. In May 2016, for example, 52 activists were cited for trespassing in Washington State after blocking a train that was headed to two refineries. That protest was part of the so-called Break Free protests, urging people to disengage with fossil fuels due to issues related to man-made climate change.
People on the right became familiar with the April post on Puget Sound Anarchists because it ran concurrently on the website It's Going Down, which has gained a wide reach by reporting on alleged fascism and left-wing activism from an anti-fascist perspective following Trump's election. After right-wing provocateurs seized on the post as something meant to incite violence (the post goes out of its way to discourage violence), It's Going Down denounced the accusations to 
Newsweek 
and said it removed the post from its website—months before Monday's train derailment.
Newsweek 
asked Cernovich why he felt it was important to talk about "antifa" in the context of this train incident. He wrote in response that "ANTIFA groups shouldn't pour concrete on train tracks"; however there is no proof they did. He said that the derailment could be an accident, poor infrastructure, "antifa" or "ISIS." (The Islamic State militant group has also been blamed for the accident on the imageboard site 8chan, and other sites that traffic in conspiracy theories.) Trump himself cited poor infrastructure as a national issue in the aftermath of the derailment, and declined to name any other potential causes.
Anti-fascist activists have expressed frustration to 
Newsweek 
over having to repeatedly push back against a wave of what they call baseless conspiracy theories attached to their protests this year. They argue that the conspiracies are being spun deliberately and in bad faith. One compared the trend to the demonization of environmentalists and Black Lives Matter activists.

Mike Nova's Shared NewsLinks
Mike Nova's Shared NewsLinks
tacoma wa train accident claims of responsibility – Google Search
| | |
| --- | --- |
| | mikenova shared this story from tacoma wa train accident claims of responsibility – Google News. |
---
Jay Inslee declared a state of emergency after Amtrak train 501 derailed around 7:30 a.m. along Interstate 5 as it was leaving the new Tacoma station. … President Trump tweeted Monday afternoon: "The train accident that just occurred in DuPont, WA shows more than ever why our soon to be submitted …
The Animatronic Trump In Disney's Hall Of Presidents Is The Stuff Of Nightmares
---
Disney unveiled the latest addition to its animatronic Hall of Presidents: a moving, talking rendition of Donald Trump.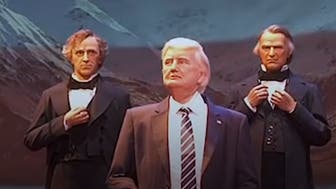 There's real promise in Trump's National Security Strategy – Washington Post
---
A crisis in leadership at the FBI – Washington Times
---

Washington Times

A crisis in leadership at the FBI

Washington Times

Although the 

FBI

 reports to the Justice Department, we maintained an arm's-length distance from that politically infested agency. Previous attorneys general attempted to shroud their partisanship, but recent appointees such as Loretta Tarmac Lynch 

…
As FSB marks 100 years of relentless spy-hunt, it nails a friendly Norwegian pensioner – The Independent Barents Observer
---
The FBI Routinely Abuses Its Powers but the Trump Investigation Has Been By the Book – The Intercept
---
HR McMaster rejects claim that Trump is Putin's puppet – New York Daily News
---
Labrat « Endless Canvas Bay Area Graffiti and Street Art
---
Friday, March 20th, 2015
Photographer:
Mata-Hush
Tags: Labrat, mata-hush, Olympia, Other, SBS, Skela10, Washington, WEAST, West Coast Graffiti
Posted in Photos, Pieces | Comments Off on SKELA10, OTHER, LABRAT – Olympia, WA
"Labrat Knats! graffiti – Google Search
---
"Labrat Knats! graffiti – Google Search
---
"Labrat Knats! graffiti – Google Search
---
LABRAT KNATS!
---
LABRAT KNATS!

What does it mean???


Anagram for something maybe?
Name of a group of grafitti taggers?
Cryptic socio-political statement?
Fart noise?

You can't spellCONServatism without CONS
"Labrat Knats! graffiti – Google Search
---
Massive Amtrak Train Derailment Above I-5 Dupont, Washington State Six Killed
---
"Derailment" is not an appropriate term for this accident as an Amtrack passenger train hurtled from the rails near 70 MPH on the first-ever run (at speed) along this line.  At least six people have been killed.  There were 78 people on board for the inaugural run.
DUPONT, Wash. (AP) — An Amtrak train making the first-ever run along a faster new route hurtled off an overpass Monday near Tacoma and spilled some of its cars onto the highway below, killing at least six people, authorities said.
Seventy-eight passengers and five crew members were aboard when the train moving at more than 80 mph derailed about 40 miles (64 kilometers) south of Seattle before 8 a.m., Amtrak said.
There was no immediate word on why the train left the tracks.
The Pierce County Sheriff's Office said several vehicles on Interstate 5 were struck by falling train cars and multiple motorists were injured. No fatalities of motorists were reported. (read more)

The train was making the inaugural run on the new route as part of a $180.7 million project designed to speed up service by removing passenger trains from a route along Puget Sound that's bogged down by curves, single-track tunnels and freight traffic.
It left Seattle around 6 a.m., according to an Amtrak schedule, and was due in Portland about 3 1/2 hours later.
The new route includes a bypass built on an existing inland rail line that runs along Interstate 5 from Tacoma to DuPont, near where Train 501 derailed. Track testing was completed in January and February in advance of Monday's launch, according to the Washington State Department of Transportation.
The mayor of Lakewood, Washington, a city along the new route, predicted a deadly crash — but one involving a fast-moving train hitting a car or pedestrian at a grade-crossing. At a public meeting two weeks ago, he called on state planners to build overpass-like rail structures instead of having trains cross busy streets.
"Come back when there is that accident and try to justify not putting in those safety enhancements," Anderson said, according to Seattle television station KOMO. "Or you can go back now and advocate for the money to do it, because this project was never needed and endangers our citizens."
The National Transportation Safety Board said it has a team of investigators on the way from Washington, D.C.  (read more)

Wash state train wreck many killed What is Labrat on bridge mean
| | |
| --- | --- |
| | mikenova shared this story from Wash state train wreck many killed What is Labrat on bridge mean. |
---
chuckhoffmann Wrote:
 ——————————————————-
 > It's "L.A. brat, K-nat". It's a kid who was born
 > in Korea (hence "KNAT" for "Korean national"), but
 > grew up in Los Angeles, California (an "L.A.
 > brat").
 >
> The highway over which this train runs is
 > Interstate 5, which runs all the way from
 > Vancouver down to Tijuana and hits most of the
 > major West Coast cities in between, including Los
 > Angeles. I suspect some kid was on a road trip and
 > decided to leave a little something behind.
 Attachments:
6:04 AM 12/19/2017 Tacoma Washington Pierce county semantic interpretation M.N.: This accident definitely looks like a subject for the FBI investigation.
---
_______________________________________ LABRAT KNAT Interpretation  "La Brat  – Nut, La Brat – knat…  ("Kumar – Komar"  – Hello, baby; Mazel Tov! – Is this the same root as in "Shli-Mazel"? Yes, actually it is. See also: Difference between schlemiel and schlimazel  I guess the additional differentiating criterion is that schlimazels also like to use graffiti.  – ?Signature? … Continue reading"6:04 AM 12/19/2017 – "Tacoma Washington Pierce county" – semantic interpretation – M.N.: This accident definitely looks like a subject for the FBI investigation."
tacoma washington pierce county – Google Search
---
<a href="http://NBCNews.com" rel="nofollow">NBCNews.com</a>
–
2 hours ago
The train that careened off a bridge outside Tacoma, Washington, killing three people was traveling at 80 mph on a 30-mph stretch of track, federal … a lot of injuries and some people were able to get off the train," Detective Ed Troyer, a spokesman for the Pierce County Sheriff's Department, told reporters.
None of the deaths were among those who were on the roadway of Interstate 5 when the train cars fell, according to the Pierce County Sheriff's Office. However … A map released by the Associated Press shows the location of the Amtrak Cascades 501 train derailment south of Tacoma, Washington, Dec.
Statesman Journal
–
14 hours ago
At least five vehicles on I-5 were struck by derailed train cars tumbling down from the tracks above, Pierce County Sheriff's Department spokesman Ed …. "The train accident that just occurred in DuPont, WA shows more than ever why our soon to be submitted infrastructure plan must be approved quickly.
James Clapper: Putin is handling Trump like a Russian 'asset'
---
James Clapper. AP
Former US Director of National Intelligence James Clapper said Monday that Russian President Vladimir Putin is handling President Donald Trump as an intelligence "asset."
Trump has frequently praised the Russian leader and expressed the desire to foster closer ties with Russia. The two also share similar views on a number of topics, like the media and the ongoing Russia investigation.
Clapper said Putin appears to b e using his past experience and training as a KGB officer in "managing a pretty important account," referring to Trump.
---
In his sharpest critique yet, former Director of National Intelligence James Clapper characterized President Donald Trump as an "asset" to Russia and Russian President Vladimir Putin on Monday.
Clapper appeared on CNN after Trump announced his new national-security strategy, which categorizes China and Russia as rivals whose interests are "antithetical" to the US.' The White House additionally accused Russia of "using information tools in an attempt to undermine the legitimacy of democracies."
During the press conference, Trump also brought up the phone call he had with Putin over the weekend, during which the Russian leader called Trump to thank him for sharing critical CIA intelligence that thwarted a planned terror attack in St. Petersburg.
"Yesterday I received a call from President Putin of Russia thanking our country for the intelligence that our CIA was able to provide them concerning a major terrorist attack," Trump said. "That's a great thing, and the way it's supposed to work. That is the way it's supposed to work."
During Monday's interview on CNN, Clapper said that the US and Russia have shared intelligence of that nature for quite a while, and that Putin's phone call to Trump seemed "theatric" and was "illustrative of what a great case officer" he is. Clapper added that Putin, a former KGB operative, "knows how to handle an asset, and that's what he's doing with the president."
Trump has long expressed both admiration for Putin, as well as a desire to foster closer ties with Russia. He has also frequently echoed Putin's own talking points. Experts say the most prominent example is Trump's initial reluctance to accept the US intelligence community's findings that Russia intervened in the 2016 election to sway the race in his favor.
He repeatedly cast doubt on the assessment, at times suggesting that there was no way to be sure that Russia meddled, that it could have been private hackers who weren't affiliated with the Russian government, that it could have been other countries, or rejecting the intelligence community's findingsaltogether.
He has also dismissed congressional and FBI investigations into Russia's election interference as politically-motivated "witch hunts" aimed at crippling his governing capacity, while disparaging the FBI's reputation as the "worst in history."
Clapper, former CIA director John Brennan, and former FBI director James Comey — all of whom Trump called "political hacks" — have repeatedly warned of Putin's tactics, and Clapper said Monday that he appears to be playing to Trump's characteristics. The Russian leader is reportedly briefed on all of Trump's tweets — his preferred method of communicating with the public — and he has made remarksover the last few months that mirror Trump's own beliefs.
Like Trump, Putin often denounces the independent press, and he recently criticized the Russia investigation as being "invented by the people who stand in opposition to Mr Trump to present his work as illegitimate."
"You have to remember Putin's background," Clapper said Monday. "He's a KGB officer. That's what they do. They recruit assets."
He added that Putin appears to be using his past experience and instincts now to manage "a pretty important account for him, if I could use that term, with our president."
Former Director of National Intelligence James Clapper: Putin is handling Trump like a Russian 'asset' – Business Insider
---
Russia influence in Eastern Europe – Google News: As Trump Is Distracted, the Chinese are Moving In On Ukraine – Newsweek
---
 Russia influence in Eastern Europe – Google News
FBI politicization – Google News: The FBI and CIA need more political management, not less – The Hill
---

The Hill

The FBI and CIA need more political management, not less

The Hill

The most severe option would be to require senior career CIA and 

FBI

 officials to retire and to obtain reappointment from the president and confirmation from the Senate. What about the potential for it to 

politicize

 intelligence and policing? We 

…
 FBI politicization – Google News
trump and putin – Google News: Trump's National Security Plan Warns of 'Great Power Competition' With Russia and China – New York Times
---
 trump and putin – Google News
A 'coup in America?' Fox News escalates anti-Mueller rhetoric. – Washington Post
| | |
| --- | --- |
| | mikenova shared this story from counterintelligence Mueller Investigation – Google News. |
---
Amtrak train derails on newly opened route
---
---
Authorities say 'injuries and casualties reported' in Amtrak train derailment south of Seattle.
Donald Trump 'Would Probably Be a Dictator by Now' in Almost Any Other Country, Expert Says – Newsweek
---