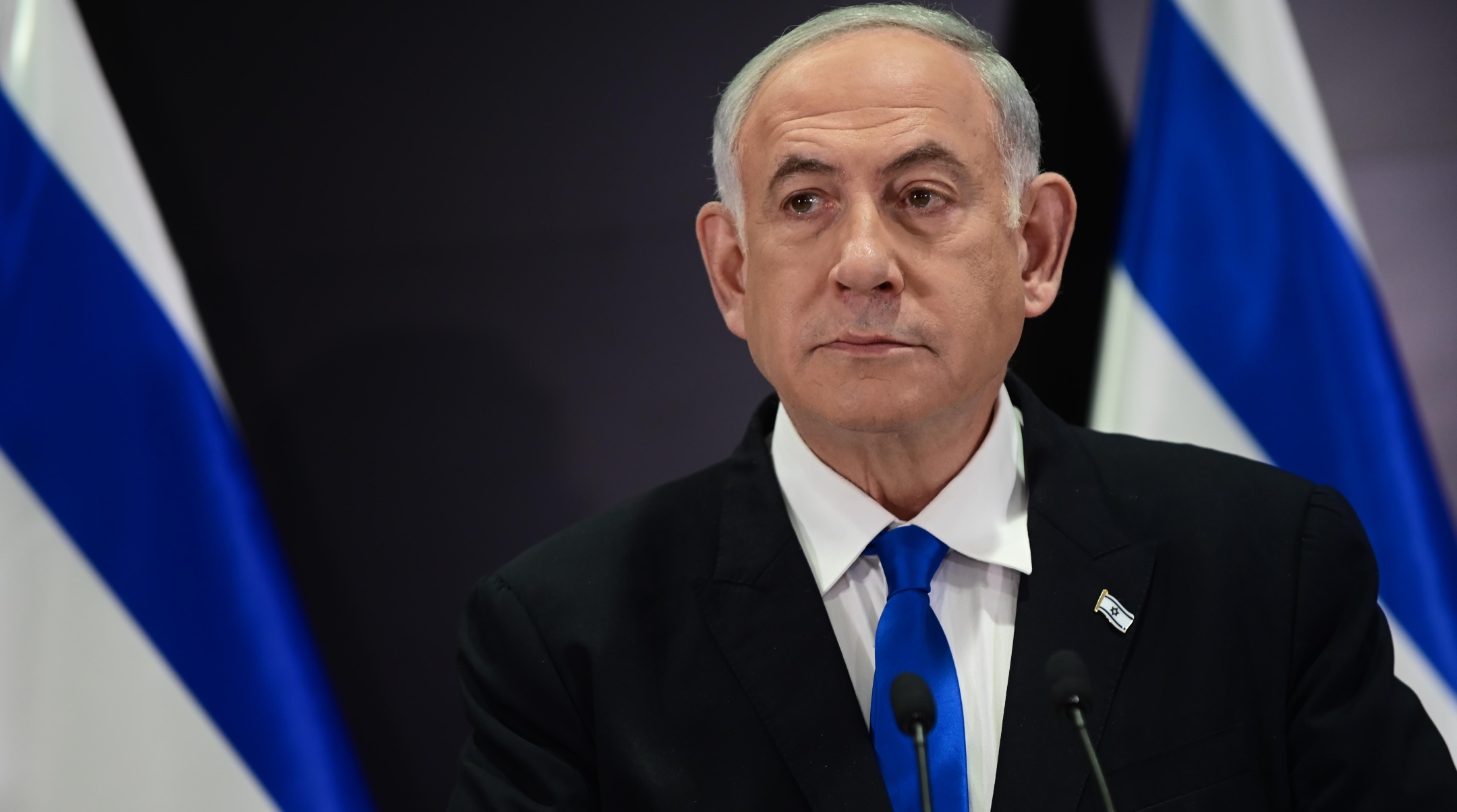 TEL AVIV — Prime Minister Benjamin Netanyahu canceled a speech planned for Sunday night at American Jewry's biggest annual conference after reports that attendees and others planned to protest his appearance by blocking roads, heckling and standing in black T-shirts that declare "democracy" in Hebrew.
Neither the prime minister's office nor the conference hosts, the Jewish Federations of North America, gave an explanation for the late cancellation, which was announced Sunday morning in Israel. Netanyahu was scheduled to open the conference Sunday at 8 p.m. here in Tel Aviv.
Israeli President Isaac Herzog, who has called on Netanyahu and his allies to back down from the proposed judicial overhaul that has sparked unprecedented street protests across Israel for months and international condemnation, is still slated to appear.
Federation leaders made an unusual emergency mission to Israel in March to ask government leaders to echo Herzog's call for a compromise to the plan to strip the Supreme Court of its power to review legislation passed by the Knesset, and give lawmakers a veto over judicial appointments. But they had rejected a call from Israeli expatriates to disinvite Netanyahu and Simcha Rothman, the Knesset member who authored the judicial plan.
Protesters disrupted Rothman's appearance Sunday on a panel at the Jewish Agency's board of governors meeting, causing the event to be paused. "The days of telling American Jews we want you to love us but from over there are over," Erika Rudin-Luria, president of the Jewish Federation of Cleveland, said to loud applause.
Board members themselves were among those protesting; eventually, the panel resumed, with protesters standing silently with flags.
Haaretz reported Sunday that this would be the first time in Netanyahu's many years as prime minister that he would not address the annual gathering, known as the General Assembly.
JFNA, an umbrella group of federations that make more than $3 billion in annual grants to charities across the U.S. and Canada as well as in Israel, announced the cancelation to the conference's 3,000 attendees on Sunday morning.
"We thank Prime Minister Netanyahu for his message of friendship between our communities and his acknowledgement of the important role North American Jewry has played in building and developing the state of Israel," the message said. "We look forward to hearing from President Isaac Herzog tonight and wish him continued luck in advancing a compromise agreement on judicial reforms that will be acceptable to the broad majority of Israelis and strengthen Israel's democratic institutions."
The post Netanyahu cancels speech at federation conference in Israel amid protesters appeared first on The Forward.