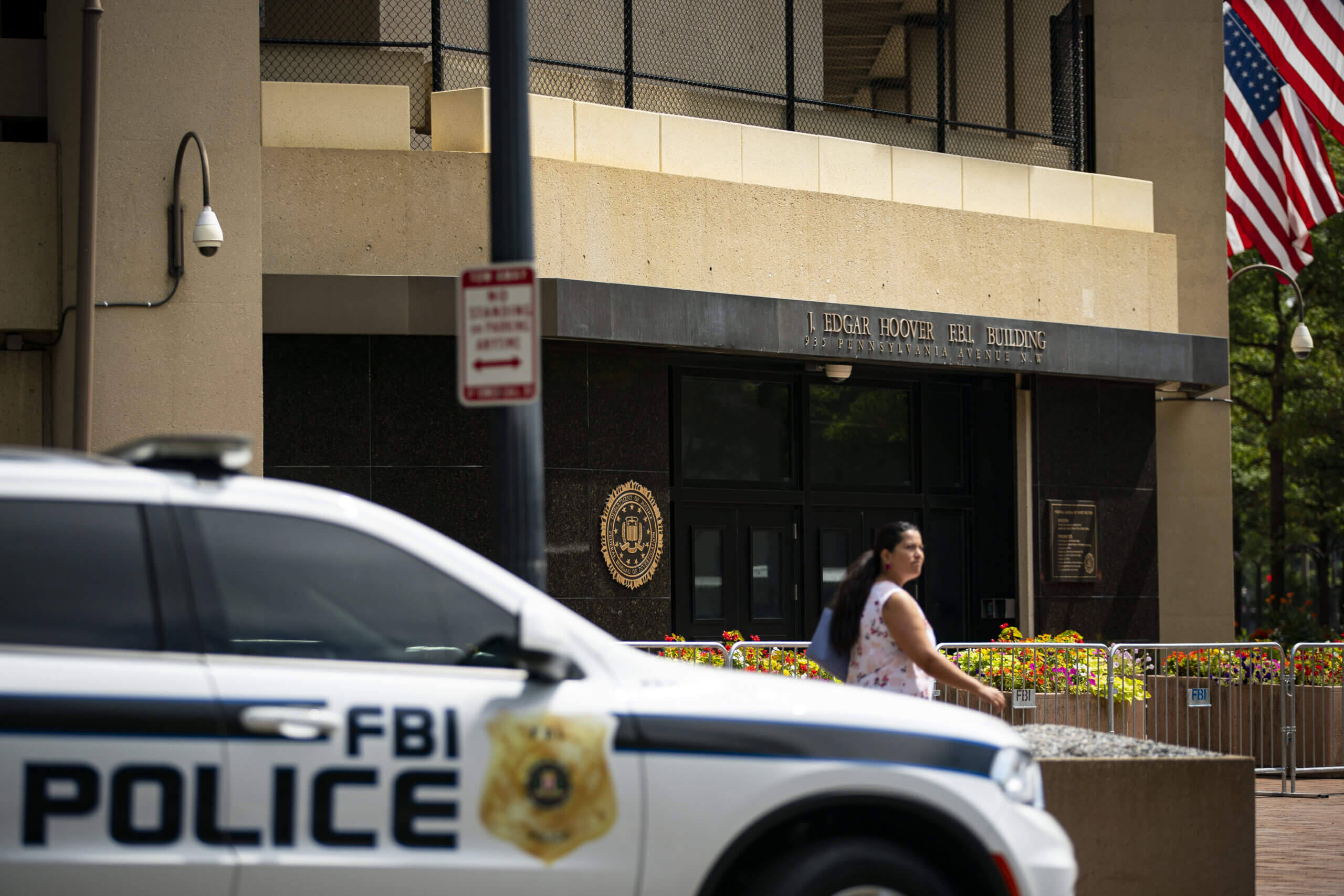 FBI hate crime statistics released Monday showed a sharp drop in antisemitic hate crimes last year, as dozens of law enforcement agencies including those in Los Angeles, New York and other major population centers declined to provide reports because of a change in the system.  Jewish groups assailed the FBI for releasing data that they say is hopelessly skewed by the lower participation rates of police departments around the country."
"The 2021 hate crimes data is essentially useless," Ken Marcus, chairman of the Louis D. Brandeis Center for Human Rights Under Law, said in a statement. "The problem is so bad that record-high levels of antisemitism appear in the official data as actual declines, because major jurisdictions didn't formally report it."
The FBI report said 63% of police departments shared their hate crime statistics for 2021, down from 82% in 2020. The Brandeis Center said that California, Florida, New Jersey and New York were four of the states that had the largest decreases in reporting incidents to the FBI in 2021, and noted that those states also include the largest Jewish populations in the country.
So, while the FBI report said antisemitic hate crimes plunged from 959 incidents in 2020 to 396 last year, those numbers do not include the 198 antisemitic hate crimes that the New York Police Department had earlier reported in 2021.
The Justice Department said that the change to a new reporting system, called the National Incident-Based Reporting System, led to lower rates of police departments reporting all kinds of crime data to the FBI in 2021.
Jewish organizations focused on antisemitism have long cited FBI data showing that antisemitism underpins more religiously-motivated hate crimes than those targeting any other group, a phenomenon that held true in the 2021 data. But the American Jewish Committee was one of several groups that expressed concern that the incomplete data will weaken the  report's value and confuse the public about the actual state of antisemitism.
"The FBI report on hate crimes is among the most anticipated federal government documents," former Rep. Ted Deutch, the AJC's director, said in a statement. "But its shortcomings undermine the gravity of the problem of hate in the United States."
The Anti-Defamation League criticized local officials for failing to participate in the new reporting process, but noted that even with the lower number of agencies reporting, there were 7,262 total hate crimes documented, the third-highest number in a decade.
"The failure by major states and cities across the country to report hate crime data essentially – and inexcusably – erases the lived experience of marginalized communities across the country," said Jonathan Greenblatt, the ADL's chief.
Other groups had a more sanguine response to the report.
"For some of us, the data may inspire a feeling of relief, for others it may contribute to fear and worry," Jamie Beran, head of the progressive Jewish group Bend the Arc, said in a statement. "We know from our lived experiences that we're living in a moment where white supremacist MAGA Republicans foment hate, fear and violence as part of their strategy to maintain power and undermine the possibility of multiracial democracy."
The post Jewish groups angry after FBI data misses antisemitic hate crimes appeared first on The Forward.