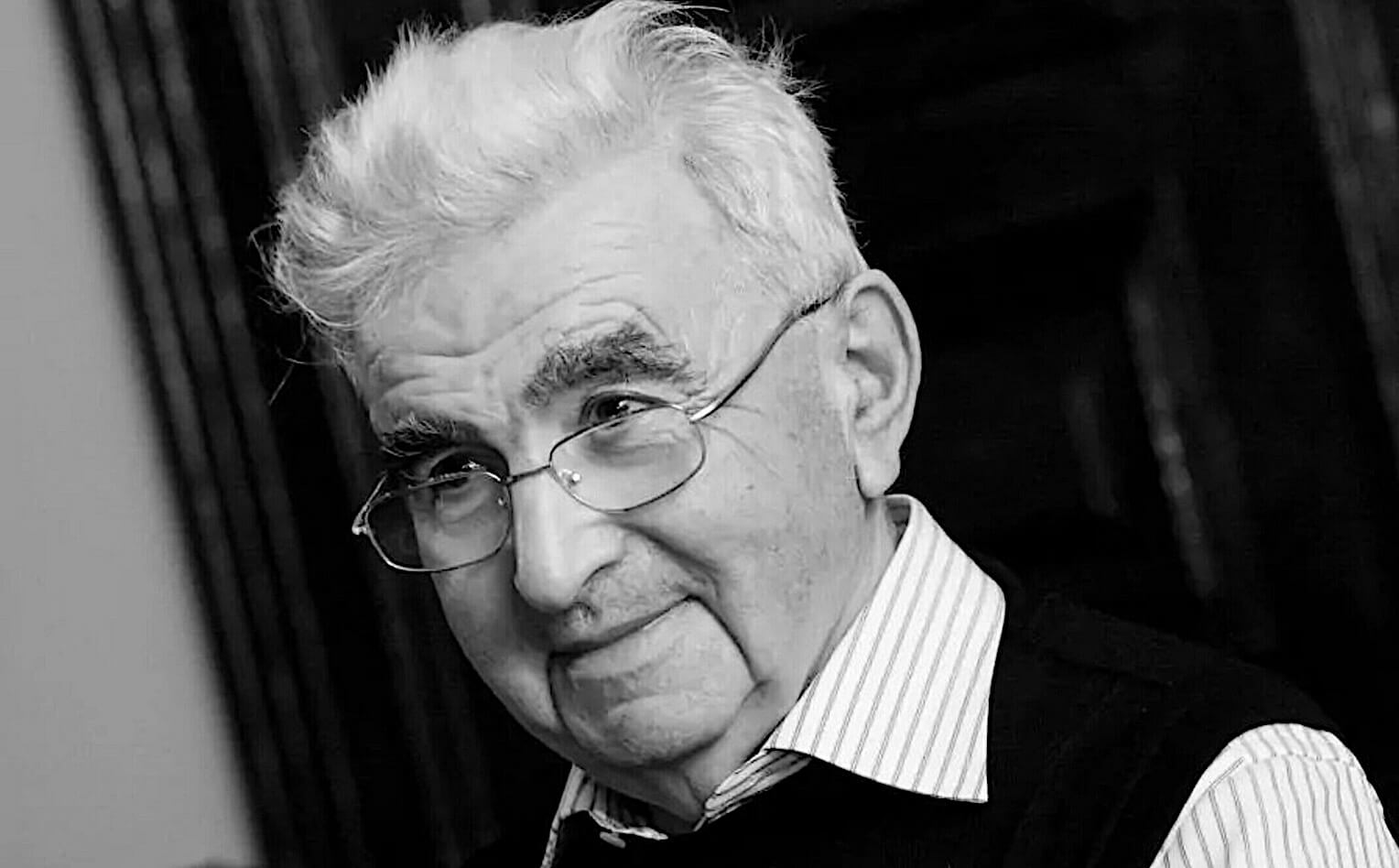 װען הירש–יאַנקל קאַנאָטיטש (שפּעטער באַקאַנט דורך זײַן רוסישן נאָמען גריגאָרי) איז געבױרן געװאָרן אין 1929 אינעם ליטװישן שטעטל יאָנאַװע, איז װילנע געלעגן אױף יענער זײַט פֿון דער גרענעץ מיט פּױלן. צוליב דעם האָט קאַנאָװיטש קײן מאָל ניט געזען דעם "ירושלים ד'ליטא" בעצמו ובכבֿודו.
שפּעטער האָט ער געשריבן, אַז קינדװײַז איז װילנע געװען פֿאַר אים אַ חלום–שטאָט, "די שטאָט פֿון אַלע שטעט", װאָס איז געװען אַזױ װײַט פֿון זײַן שטעטל "װי דער װעג צום געשטערן פֿונעם גרױסן בער". װען קאַנאָװיטש האָט צום ערשטן מאָל דערזען װילנע אין 1945, איז דאָס מער ניט געװען קײן לעבעדיקע ייִדישע שטאָט נאָר אַ געשפּענסט דערפֿון.
קאַנאָװיטשעס משפּחה האָט געהאַט דעם גוטן מזל איבערצולעבן דעם חורבן אין קאַזאַכסטאַן, טיף אין סאָװעטן–פֿאַרבאַנד. נאָכן אומקערן זיך אין דער סאָװעטישער ליטע האָט קאַנאָװיטש שטודירט רוסישע פֿילאָלאָגיע אינעם װילנער אוניװערסיטעט, כאָטש רוסיש האָט ער אױסגעלערנט ערשט אין דער עװאַקואַציע. נאָך ייִדיש און ליטװיש איז רוסיש געװאָרן זײַן דריטע שפּראַך. װי אַ רוסישער שרײַבער האָט ער פֿאַרנומען אַן אײגנאַרטיקע נישע אין דער ליטװישער ליטעראַרישער סבֿיבֿה. פֿון אײן זײַט, איז ער געװען אַן "אײגענער", אַן אױפֿגעװאַקסענער אין ליטע און אַ קענער פֿון דער ליטװישער שפּראַך און ליטעראַטור. פֿון דער אַנדערער זײַט, האָט ער געשריבן אױף דעם לשון פֿון דער סאָװעטישער מלוכה. און ער האָט טאַקע געשריבן אױף רוסיש, אָבער די הױפּט-טעמע פֿון זײַן שאַפֿונג איז געװען דאָס ליטװישע ייִדנטום. מען האָט געדרוקט זײַנע ראָמאַנען אין װילנע אױף רוסיש, אָבער מען האָט זײ ניט פֿאַרקױפֿט מחוץ דער סאָװעטישער ליטװישער רעפּובליק.
װען דער יונגער קאַנאָװיטש האָט געזאָגט זײַן פֿאָטער דעם שנײַדער אַז ער האָט בדעה צו שרײַבן װעגן ייִדן אױף רוסיש, האָט יענער געענטפֿערט׃ "װעגן ייִדן איז אַלץ שױן לאַנג אָנגעשריבן געװאָרן אינעם תּנ״ך. װעגן ייִדן דאַרף מען איצט ניט רעדן און ניט שרײַבן, ניט אױף רוסיש און ניט אױף ליטװיש. װעגן ייִדן דאַרף מען איצט שװײַגן. פֿאַרשטײסטו, שװײַגן!" דאָס איז געװען אין דער צײַט פֿון די סטאַליניסטישע רדיפֿות קעגן ייִדן און דער ייִדישער קולטור סוף-1940ער און אָנהײב-1950ער יאָרן. קאַנאָוויטש האָט אָבער ניט געפֿאָלגט דעם טאַטן. "איך האַלט זיך פֿאַר אַ רוסישן שרײַבער", האָט קאַנאָװיטש אַ זאָג געטאָן אין אַן אינטערװיו. ער איז געװען קעגן דער דעפֿיניציע "רוסיש–שפּראַכיקער", װאָס אײניקע קריטיקער נוצן עד–היום פֿאַר יענע שרײַבער פֿון ניט-רוסישן עטנישן אָפּשטאַם, װאָס שרײַבן אױף רוסיש. קאַנאָװיטש האָט געהאַלטן׃ "אַ רוסישער שרײַבער, װאָס שרײַבט אױף ייִדישע טעמעס, דאַרף ניט טראַכטן, צו װעלכער ליטעראַטור ער געהערט. אױב ער געהערט ניט צו דער רוסישער ליטעראַטור, איז ער װערט אַ גראָשן." זײַנע ראָמאַנען געהערן טאַקע צו דער רוסישער ליטעראַרישער טראַדיציע. אײנצײַטיק קריטיקירן זײ נאַציאָנאַליזם און אימפּעריאַליזם, װאָס איז בולט אין אײניקע װערק פֿון די רוסישע קלאַסיקער, קודם–כּל פֿיאָדאָר דאָסטאָיעװסקי.
קינדװײַז האָט זיך קאַנאָװיטש געלערנט אין אַ ייִדישער פֿאָלקשול, אָבער ער דערמאָנט ניט קײן ייִדישע שרײַבער, װען ער רעדט װעגן זײַן שאַפֿונג. פֿונדעסטװעגן זײַנען זײַנע טעמאַטישע און אידעיִשע פֿאַרבינדונגען מיט דער ייִדישער ליטעראַטור גאַנץ בולט, בפֿרט מיט די װערק פֿון יצחק לײבוש פּרץ. קאַנאָװיטשעס העלדן זײַנען פּראָסטע פֿאָלקסמענטשן, װאָס פֿאַרקערפּערן די סתּירות פֿונעם גלות–לעבן. שכנא, דער העלד פֿונעם ראָמאַן "אַ ציגעלע פֿאַר צװײ גראָשן", זאָגט׃ "אינעװײניק זײַנען מיר פֿרײַ, מיר זײַנען פֿײגל, װײַסע ציגן אין טיפֿן חושך, און פֿון דרױסן […] זײַנען מיר דינער, טורמע–אױפֿזעער, תּלינים."
דער דאָזיקער ראָמאַן איז אַרױס אין די סאָװעטישע צײַטן, און די האַנדלונג קומט דאָ פֿאָר פֿאַר דער רעװאָלוציע. שכנא איז אַ ייִדישער אידעאַליסט װאָס העלפֿט דער צאַרישער פּאָליצײ זוכן ייִדישע רעװאָלוציאָנערן. אַ געניטער לײענער קען אָבער טרעפֿן, אַז עס גײט דאָ ניט נאָר װעגן דער צאַרישער תּקופֿה נאָר אױך װעגן דער איצטיקער צײַט. אינעם צװאַנציקסטן יאָרהונדערט האָט ליטע איבערגעלעבט עטלעכע היסטאָרישע איבערקערענישן, און יעדעס מאָל האָט מען געפּרוּװט שאַפֿן אַ נײַעם נוסח פֿון דער געשיכטע. קאַנאָװיטש איז געװען קעגן "אױסיעטן די געשיכטע" פֿון די ניט-באַקװעמע פֿאַקטן, סײַ די ליטװישע, סײַ די ייִדישע און די סאָװעטישע. ער האָט געשטיצט די אומאָפּהענגיקײט פֿון ליטע אָבער ניט געװאָלט פֿאַרגעסן די קאָלאַבאָראַציע פֿון ליטװינער מיט די נאַציסטן בעתן חורבן. ער האָט אױך געשריבן װעגן ייִדן, װאָס האָבן זיך באַטײליקט אין דער סאָװעטישער געהײם–פּאָליצײ.
דער ראָמאַן "דער פּאַרק פֿון פֿאַרגעסענע ייִדן" קומט פֿאָר בשעת דעם לעצטן פּאָליטישן איבערקערעניש אין 1991, װען ליטע האָט זיך באַפֿרײַט פֿון דער סאָװעטישער שליטה. די העלדן פֿונעם ראָמאַן זײַנען עטלעכע אַלטע ייִדן, װאָס קומען יעדן טאָג זיצן אױף די בענק אינעם בערנאַרדינער גאָרטן אין װילנע. בײַ זײ איז דאָס אַ מין ריטואַל, אַזוי ווי פֿרומע ייִדן פֿאַרזאַמלען זיך יעדן אין דער פֿרי צו דאַווענען שחרית. דאָ אָבער, אַנשטאָט דאַװענען, טיילן זיך די זקנים מיט זייערע זכרונות. דערפֿון װעבט זיך צונויף די טראַגישע געשיכטע פֿונעם ליטװישן ייִדנטום. אַרום זײ קאָכט זיך דאָס נײַע לעבן, מען האַלט פּראָטעסטן קעגן דער סאָװעטישער מאַכט, ייִדישע טוריסטן פֿון אױסלאַנד קומען צו באַזוכן די אַלטע ייִדישע שטאָט, און קײנער באַמערקט ניט אָט די לעצטע לעבעדיקע ליטװאַקעס.
דעמאָלט איז קאַנאָװיטש געװען פֿאַרטאָן אינעם קאָכעניש פֿון דער ייִדיש–ליטװישער פּאָליטיק, אָבער אין גיכן האָט ער דערזען, אַז "אָנצופֿירן מיט ייִדן אין גלות איז ניט קײן שפּאַס". אין 1993 האָט עולה געװען קײן ישׂראל װוּ ער האָט זיך אָפּגעגעבן מיט דער שרײַבערישער אַרבעט. דאָ האָט ער ממשיך געװען זײַן אױפֿטו פֿון שאַפֿן אַ קאָלעקטיװן ליטעראַרישן פּאָרטרעט פֿונעם אומגעקומענעם ליטװישן ייִדנטום, װאָס האָט געלעבט אין זײַן שעפֿערישן כּוח–הדמיון. בעת זײַן לעבן זײַנען זײַנע װערק איבערגעזעצט געװאָרן אױף אַ סך שפּראַכן, אָבער עד–היום זײַנען זײ קנאַפּ באַקאַנט דעם לײענער פֿון דער ענגליש־שפּראַכיקער ליטעראַטור. איצט איז די צײַט אױסצופֿילן דעם דאָזיקן בלױז און באַקענען דעם ברײטערן ענגליש–שפּראַכיקן עולם מיט אײנעם פֿון די װיכטיקסטע מאָדערנע ייִדישע שרײַבער.
The post Grigori Kanovich, custodian of 'Litvak' memory, has died at age 93 appeared first on The Forward.