Obama's FBI as the major bastion of treachery
Good Riddance! Criminal Investigations follow-ups on those comfortable FBI "retirements" are needed, if you really want to understand what really happened. | "Obama-era FBI leadership team hollowed out, after latest [Bill Priestap's] retirement".
Update – 12.15.18

M.N.: Flynn is not the victim of the FBI. He is a victim of the Obama Administration which apparently intended to use him as the both front channel and the back channel communication line with the Russian military and political circles. For some reasons this project did not work out, and Flynn was sidelined by Obama.
Everything you are dealing with today, most of the political and geopolitical problems are the direct result of the actions, inaction, and the misdirected actions and strategies of the Obama Administration, including very much so the "Trump – Russia Scandal".

The Obama Administration must also be very vigorously investigated as the direct antecedent and the Genesis Cloaca of the Trump Administration. Both of them are the two parts of the same phenomenon and the same but the larger scale operation.

Investigate ex-President Obama and how he came to power: Chinese money, Russian cunning, or the Abwer's designs? Or all of the above? Investigate the Obama's FBI as the major bastion of treachery. I have a feeling that this investigation will be very fruitful and useful.

Michael Novakhov

12.15.18
1 Share
Mueller Rejects Flynn's Attempt to Portray Himself as Victim of the F.B.I. The New York Times
Michael Flynn had cooperated with the special counsel but in asking for leniency, he stoked an unfounded theory about potential evidence he did not lie to …
View full coverage on Google News

Good Riddance! Criminal Investigations follow-ups on those comfortable FBI "retirements" are needed, if you really want to understand what really happened. | "Obama-era FBI leadership team hollowed out, after latest [Bill Priestap's] retirement".
–
Update – 4:43 AM 12/14/2018
Investigate the Obama's FBI in the utmost depth and to their bones of bones; and there, I think, you will find the answers to the many questions posed by the "Trump – Russia" Investigation.
Of no less importance is the issue of the so called "Chabad" Orthodox Jewish sect, which is most likely the KGB-GRU-Putin's front, in this and other related affairs. Their connections extend directly to the Red Mafia, and also to the Israeli ruling circles and to Mossad. They also have to be investigated in the utmost depth.
–
My working hypothesis, shared earlier, is that Obama felt very insecure in governing the country and he gave the free rein to the FBI to obtain the maximum protection, in all respects, from the FBI. Comey, with his "impeccable moral credentials" was riding his "high horse", providing the cover of legality; but the FBI was really run by the incompetent and inefficient robots and Obama puppets, like McCabe.
This hypothesis needs the serious investigation, to prevent these types of disasters in the future.
Michael Novakhov
12.13.18
RECENT POSTS
1 Share
Another top FBI official who helped oversee the Trump-Russia and Clinton email investigations is retiring, as the last traces of the bureau's embattled leadership team that once stood under Barack Obama's presidency disappear.
The official, Bill Priestap, will retire from his post as assistant director of the FBI's counterintelligence division by the end of the year.
"Assistant Director Bill Priestap became eligible to retire and has chosen to do so after 20 years of service," an FBI spokesperson told Fox News on Wednesday.
Priestap, who participated in the bureau's investigation into Hillary Clinton's private email server and the FBI's initial probe into Russian meddling and potential collusion with Trump campaign associates during the 2016 presidential election, has testified before Congress on multiple occasions regarding the bureau's handling of both investigations.
In this July 26, 2017 photo, Bill Priestap, assistant director of the FBI's Counterintelligence Division, testifies during a Judiciary Committee hearing into alleged collusion between Russian and the Trump campaign. (Reuters)
His departure, which reportedly was unrelated to the controversies surrounding those investigations, is significant, as it marks the de facto end of the Obama-era leadership team — which has been steadily disbanding since the early months of the Trump administration amid a combination of firings and retirements.
Here's a look at other top FBI officials who have since left the bureau, or been removed:
Former FBI Director James Comey
James Comey, the highest-profile of the lot, was the first to go, though he has remained in the spotlight ever since his departure. President Trump fired Comey on May 9, 2017, after a recommendation from Deputy Attorney General Rod Rosenstein, who pegged his advice on Comey's handling of the Clinton investigation, though other factors are suspected of playing a role.
Comey has been hit with scrutiny from both sides of the aisle over the bureau's handling of the Clinton probe. Comey first announced in July 2016, during the heat of the presidential race, that he would recommend no charges against the former secretary of state while calling her handling of classified information on her server "extremely careless." But just days before voters cast their presidential ballots, on Oct. 28 2016, Comey unilaterally announced he would re-open the investigation due to new emails uncovered on the laptop of Anthony Weiner—the husband of Clinton confidante Huma Abedin. Clinton and Democrats have argued that his actions contributed to her loss.
When Trump took office, Comey decided to memorialize conversations between the two regarding the FBI's investigation into Russian meddling. One of the memos detailed a conversation the two had in February 2017 regarding Trump's former National Security Adviser Michael Flynn, and his communications with Russian Ambassador Sergey Kislyak. According to Comey's memo, Trump asked that the former director shut down the investigation into Flynn, allegedly making the infamous statement: "I hope you can let this go."
Comey ultimately shared the memos with his friend, Columbia Law School Professor Daniel Richman, who now serves as his attorney, with the intention of Richman leaking the memos to the press to spur the appointment of a special counsel. One week after Comey was fired, Rosenstein, who oversaw the Justice Department Russia investigation after former Attorney General Jeff Sessions recused himself, appointed Special Counsel Robert Mueller to investigate.
Comey is slated to return to Capitol Hill in the coming days, appearing before the House Judiciary Committee to share his testimony on both the Clinton and Trump probes in a closed-door setting.
Former FBI Deputy Director Andrew McCabe
Former FBI Deputy Director Andrew McCabe, who was Comey's No. 2 and tasked with leading the bureau upon his termination, was fired by former Attorney General Jeff Sessions in March, just days before he would have been eligible for a lifetime pension, after it was determined that he lied to investigators reviewing the bureau's probe of Clinton's server.
Sessions fired McCabe after the DOJ inspector general revealed McCabe had made "an unauthorized disclosure to the news media and lacked candor –including under oath—on multiple occasions." Inspector General Michael Horowitz determined that McCabe had not been forthcoming in regard to the handling of the probe, which in turn, sparked a disciplinary process that recommended McCabe's firing.
That probe, though, was kick-started by Comey, who admitted to ordering the investigation this spring during an interview on his media blitz to promote his memoir. Comey said he believed McCabe was a "good person," but that he "lied."
McCabe, who served as acting FBI director from May 2017 until August 2017, when FBI Director Christopher Wray was confirmed to his post, was removed as Wray's deputy in January after months of conflict-of-interest complaints from Republicans, including the president.
McCabe also led the bureau during the early months of the Russia investigation. Republicans accused McCabe of abusing the Foreign Intelligence Surveillance Act (FISA), by signing FISA warrants targeting former Trump campaign adviser Carter Page.
Peter Strzok and Lisa Page
Peter Strzok, a former senior counterintelligence agent, and Lisa Page, who worked as FBI general counsel, both left the bureau after a raging controversy over their apparent political bias.
Strzok and Page, who were romantically involved, first fell under intense scrutiny in December 2017, when the Justice Department inspector general revealed the two exchanged numerous anti-Trump text messages, dating back to 2016. The two discussed 2016 campaign politics and repeatedly blasted Trump. Some text messages also reflected apparent concern about being too tough on Clinton during the email probe.
One text message from Strzok to Page even vowed to "stop" Trump from becoming president.
Page and Strzok both worked on Mueller's Russia investigation. Page left the special counsel's office in the summer of 2017 after serving a short detail, and Strzok was removed and reassigned to the FBI's Human Resources division after the politically charged text messages were uncovered last year.
Both Page and Strzok testified on Capitol Hill this summer—Page in a closed-door setting, and Strzok in an hours-long public grilling before the House Oversight Committee. In May, Page resigned from her post at the bureau. Strzok first lost his security clearance, and then was escorted from his FBI office. By August, Strzok was officially fired.
The inspector general is currently investigating whether Strzok's anti-Trump bias factored into the launch of the bureau's Russia investigation.
James Baker
James Baker served as FBI's general counsel and left the bureau on May 4—the same day as Lisa Page.
James Baker, former FBI general counsel, left the bureau in May. (FBI)
Baker, a top FBI lawyer, was reassigned in late 2017 as an adviser to current FBI Director Wray, after being the subject of a Justice Department investigation on the suspicion of leaking classified information about the salacious anti-Trump dossier to a journalist.
Baker currently is a visiting fellow of governance studies at The Brookings Institution.
James Rybicki
James Rybicki, who served as chief of staff to Comey, left the FBI in January. He served as chief of staff to Wray in the first months of his leadership but left the bureau amid scrutiny over his role in the Clinton email investigation.
Former FBI Chief of Staff Jim Rybicki. (AP Photo/Jacquelyn Martin)
Rybicki was not fired. Instead, his departure was "in the works for a while," according to law enforcement sources.
Wray said in January that Rybicki was leaving for "an opportunity in the corporate sector," and that he would be "dearly missed by the FBI family—and me personally."
Michael Kortan
Michael Kortan, assistant director of public affairs at the FBI, retired from his post in February.
Michael Kortan, left, departed the FBI after previously serving under James Comey and Robert Mueller.(FBI/Reuters)
Kortan worked at the FBI for 33 years.
Josh Campbell, James Turgal, Greg Bower, Michael Steinbach, John Giacalone
Josh Campbell, a former special assistant to Comey, left the bureau this year and joined CNN as a law enforcement analyst.
James Turgal, a former assistant director to the FBI, left the bureau in October 2017 and now works at Deloitte in Cyber Risk Services.
Greg Bower, the FBI's top congressional liaison, left the bureau in April, amid multiple congressional probes and inquiries into the FBI's Clinton and Russia investigations.
Michael Steinbach, the former head of the FBI's national security division, and his predecessor John Giacalone both left the bureau and have appeared on Capitol Hill for interviews with committees.
Fox News' Catherine Herridge, Samuel Chamberlain, Bradford Bentz, and Brian Flood contributed to this report.Read the whole story · · · · · · · ·
1 Share
Washington Examiner-12 hours ago… up our defenses against this," E.W. Priestap, assistant director of the FBI'sCounterintelligence Division, told the Senate Judiciary Committee.US Officials: China Tops List of Security Threats
Voice of America-11 hours agoChina positioning itself to supplant America as next superpower: FBI …
Economic Times-3 hours agoUS, China set to take action against each other as tensions rise
In-Depth-CNN-13 hours agoView all
Washington Examiner-Dec 4, 2018Bill Priestap, a 20-year veteran of the FBI, will exit the agency at the end of the year, according to a new report. Priestap, the assistant director of the Federal Bureau of Investigation's counterintelligence division, has decided to retire from the bureau, the Wall Street Journal reported. He was involved with the …Another High-Ranking FBI Official to Depart
Highly Cited-Wall Street Journal-Dec 4, 2018
Globalnews.ca-8 hours agoOne day later, the U.S. assistant attorney general for security sat before a … as Bill Priestap, assistant director of the FBI's counterintelligence division, … "I don't know if you're a New England Patriots football fan at all, but my …Trump sets 'terrible precedent' by crossing red line on Huawei case
KPAX-TV-11 hours agoView all
Fox News-Dec 5, 2018Another top FBI official who helped oversee the Trump-Russia and Clinton … Bill Priestap, assistant director of the FBI's Counterintelligence Division, … due to new emails uncovered on the laptop of Anthony Weiner—the …
Newcanaannewsonline-10 hours agoWASHINGTON (AP) — Investigators believe hackers working on behalf of China's main intelligence agency are responsible for a massive data …US accuses China for massive Marriott hotel chain data theft
In-Depth-<a href="http://Aljazeera.com" rel="nofollow">Aljazeera.com</a>-8 hours ago
The Hill-11 hours ago"[China] is the most severe counterintelligence threat facing our country today," said Bill Priestap, the FBI's assistant director of the Counterintelligence Division. Priestap said China should be at the top of the global threat list. …. SLOW AND STEADY: A new congressional scorecard released this week found …
Lawfare (blog)-Dec 5, 2018Bill Priestap, the current assistant director of the FBI's counterintelligence division, will retire from government service before the … Jen Patja Howell posted a new episode of the Lawfare Podcast, which featured a conversation …
Washington Post-Dec 5, 2018New White House counsel Pat Cipollone will start in the role on Monday … serves as assistant director of the [FBI's] counterintelligence division, will leave … Mr. Priestap's retirement is unrelated to the controversies over the …
The Hill-May 24, 2018Charlotte newspaper calls for new election in 'tainted' North Carolina House race … Multiple congressional sources confirmed Priestap's interview. … As the head of the FBI counterintelligence division, he held a pivotal …. Steinbach, as executive assistant director of the national security division, also …Three FBI officials to answer House panel's questions about Clinton …
Fox News-May 24, 2018View allRead the whole story · · · · ·
1 Share
Chinese spying threatens "not just the future of the United States, but the future of the world," a senior FBI official told lawmakers Wednesday.
"We are being exploited by China, so we are right to shore up our defenses against this," E.W. Priestap, assistant director of the FBI's Counterintelligence Division, told the Senate Judiciary Committee. "Our efforts must inspire other nations to preserve similar systems. We must persuade them to choose freedom, reciprocity, and the rule of law. What hangs in the balance is not just the future of the United States, but the future of the world."
Priestap, who is due to retire at the end of this month, painted a dire picture of Chinese spycraft, warning that the Communist regime uses an array of unconventional intelligence assets to pilfer American secrets both from the government and the private sector. He urged lawmakers to brace for "a hypercompetitive world" in which China uses economic theft to cement their status as a major international power.
"Make no mistake: The Chinese government is proposing itself as an alternative model for the world, one without a democratic system of government, and it is seeking to undermine the free and open rules-based order we helped establish following World War II," he said in his prepared testimony. "Our businesses and our government must adapt in order to compete and thrive in this world."
Priestap invoked the Cold War with the Soviet Union repeatedly as a model for the U.S.-China rivalry, though he discouraged against assessing the fight in military terms. "The Chinese government understands a core lesson of the Cold War between the United States and the Soviet Union: Economic strength is the foundation of national power," he said. "The competition between the United States and China will be greatly influenced, if not ultimately decided, on the strength of our economies."
His warning echoed the assessment offered by a senior CIA official in July. "At the end of the day, the Chinese fundamentally seek to replace the United States as the leading power in the world," Michael Collins, the CIA's deputy assistant director for the East Asia Mission Center, said during the Aspen Security Forum. "What they're waging against us is fundamentally a cold war."
Priestap also affirmed FBI Director Chris Wray's view that Chinese espionage represents a whole-of-society threat, though he stipulated that not every Chinese national is a spy.
"Not meaning every person in the society is posing the threat but people from all walks of life — you can't effectively combat that threat with ad hoc responses," he said. "We need more people in government, more people in business, more people in academia pulling in the same direction to combat this threat effectively."
That said, the Chinese spy services regard expatriate students and workers in the United States as potential assets. "[The intelligence officials] think of them as — just simply an extension of their power, of their nation," Priestap said. "Based on FBI interaction with some of those individuals, it really is a case-by-case basis. Some I think are not knowledgeable in the least and are completely unwitting of doing anything in furtherance of their government aims. And, others either through direct or other softly applied pressure understand that they have obligations to meet."
Priestap suggested that the U.S. government coordinate with academic institutions and major companies, in addition to outreach to incoming Chinese nationals, to mitigate the risk of potential espionage.
"However, we must also make certain that, as we address the loopholes and vulnerabilities within our system, we do not simultaneously undermine the open, free, and fair principles that have made it thrive," he testified.Read the whole story · ·
Top Stories – Google News1 Share
High-speed train crashes into bridge, killing seven, in Turkey CNN
A high-speed train has crashed near the Turkish capital Ankara, killing at least seven people and leaving dozens more injured, according to the city's governor …View full coverage on Google News
The Daily Beast Latest Articles1 Share
A few hours ahead of his arrival, an irritated Salvini told Israel's Foreign Press Association that "the growing anti-Semitism goes together with Islamic extremism, to which no one is paying attention." Thus letting old-fashioned European fascist anti-Semitism off the hook. Salvini added, "I don't have to justify myself every time I go to Israel."
Protests were planned for Salvini's visit to Yad Vashem, Israel's Holocaust memorial, and Israel's President Reuven Rivlin, who opposes Netanyahu's cozy rapport with neo-fascists, announced he would not be receiving Salvini.
If you scratch beneath the surface of Netanyahu's new friendships, the picture becomes clear: Like Britain's UKIP and possibly like U.S. President Donald Trump, Netanyahu hopes to destabilize what has come to be known as "the international order."
One way he is trying to do this is by encouraging European nations to break EU ranks and move their embassies to Jerusalem, as Trump has. Last month, Netanyahu welcomed Czech President Milos Zeman to Israel and accompanied him as Zeman opened a "Czech House" in the Israeli capital.
Jerusalem is burbling with rumors that Austrian Chancellor Sebastian Kurz, who visited Israel in October and hopes to defeat Israel's boycott of his Freedom Party ministers who represent a onetime neo-Nazi movement, may move his embassy to Jerusalem.
In September, Philippines President Rodrigo Duterte was embraced by Netanyahu, even though he is a self-professed fan of Adolf Hitler who said he'd "be happy" to emulate Hitler by exterminating 3 million drug users and vendors.
Netanyahu recently announced his plans to attend the inauguration of Brazilian President-elect Jair Bolsonaro, another figure on the nationalist far right who is dangling the possibility of moving his embassy to Jerusalem as an enticement for Netanyahu.
President Rivlin, who has become more vocal on the subject, told CNN last week that "you can't say we admire the State of Israel and want ties with it, but we're neo-fascists."
In July it was Orbán's turn for a whirl around Jerusalem, and that is when they may have discussed plans for the House of Fates, an institution intended to instill in the public a revisionist interpretation of Holocaust history, a "consensus narrative" in which the murder of more than half a million Hungarian Jews, enabled by the Nazi-allied government of Miklós Horthy, will be reconfigured.
The Israeli foreign ministry holds that any new Holocaust museum should stick to the historical record "as it is depicted in Yad Vashem and in Washington's Holocaust Museum," but was overruled by Netanyahu, who is also Israel's foreign minister, and its representatives were shut out of talks between Orbán and Netanyahu officials last week in Jerusalem.
Yair Lapid, leader of the centrist opposition party Yesh Atid, and the son of a Holocaust survivor, described Netanyahu's action as "appalling."
Netanyahu's agreement "to Hungary's attempt to eliminate its part in the Holocaust is appalling," he tweeted. "The Hungarians were deeply involved in the destruction of Hungarian Jewry as part of the murder machine. The only response to Orbán's is that the museum should reflect the truth and nothing else. No negotiations, no consensus, just truth."
Orbán has appointed Maria Schmidt, an historian and the leader of a movement to rewrite the Holocaust, to lead the House of Fates. Schmidt first made her name whitewashing history as the founder of Budapest's House of Terror, a pseudo-museum advancing the theory that the suffering of eastern European nations who fell into the Soviet sphere of influence after WWII was worse than the suffering inflicted by the Nazi régime in Germany.
Schmidt, one of Orbán's closest associates, was most recently associated with an overt act of political antisemitism Orbán has refused to condemn: last week's cover of Figyelő, the "conservative Christian" business magazine owned by Schmidt, showed the face of Hungarian Jewish community president András Heisler surrounded by banknotes.
An Orbán spokesperson told World Jewish Congress president Ronald Lauder that any comment would "be contrary to freedom of the press."
The Netanyahu high-wire act on Holocaust revisionism has reached an apex just as the European Union is grappling with a frightening upswing in European antisemitism.
On Thursday, rejecting several points Netanyahu had advanced, the EU adopted a new working definition of antisemitism.
Some EU states fear that the definition issued by the International Holocaust Remembrance Alliance (IHRA) that has been adopted by over 20 countries and that Israel pushed for, could stifle criticism of Israeli policy in the occupied Palestinian territories.
The IHRA states that some criticism of Israel can be considered anti-Semitic, including "denying the Jewish people their right to self-determination, e.g., by claiming that the existence of a State of Israel is a racist endeavor, or by applying double standards to Israel not imposed upon other nations."
The EU chose to use the IHRA definition merely as a "guidance tool."
A second EU survey published Monday reported that an astonishing nine out of 10 European Jews believe anti-Semitism has worsened in their countries over the past five years and more than one third are considering emigration.
The report prepared by the European Union Agency for Fundamental Rights (FRA) was based on a poll of 16,000 respondents in 12 member states.
Almost 30 percent of the respondents said they had experienced some form of anti-Semitic harassment in the past year, and 2 percent reported having been physically attacked, with a further 2 percent saying their property had been deliberately vandalized in the past year because they were Jewish.
In October, following the deadly attack against the Tree of Life synagogue in Pittsburgh, Netanyahu biographer Anshel Pfeffer said that whereas "Netanyahu wants the right to speak as the representative of all Jews, in America and Europe he's abandoned all pretense of solidarity with them."
In 2015, upon returning to Israel from a memorial ceremony for French Jews murdered in a terror attack, Netanyahu said, "I went to Paris not just as the prime minister of Israel but as a representative of the entire Jewish people."
In fact, Pfeffer notes, "the elected leader of a country in which less than half the Jews of the world live (and only a quarter of them actually voted for him in the last election) wants the right to address the world as the representative of all Jews. And he won't even check with them first."Read the whole story · · · ·
"France Declares Strasbourg Shooting An Act Of Terrorism" – Google News1 Share
New York Times-20 hours agoSTRASBOURG, France — The deadly shooting at a crowded Strasbourg street market was an act of terrorism, officials said Wednesday, as …France: Strasbourg shooting declared act of terrorism
Anadolu Agency-17 hours agoFrance declares deadly shooting at Strasbourg Christmas market to be …
<a href="http://WatertownDailyTimes.com" rel="nofollow">WatertownDailyTimes.com</a>-19 hours agoFrance declares deadly shooting at Christmas market terrorism …
Allentown Morning Call-11 hours agoHundreds of French police hunt for fugitive Strasbourg gunman
International-The Local France-18 hours agoChristmas market attack: France declares Strasbourg shooting an act …
In-Depth-Washington Post-18 hours agoView all
Washington Post-17 hours ago"Another very bad terror attack in France," Trump wrote. … [Christmas market attack: France declares Strasbourg shooting to be act of terrorism].Trump uses terror attack in France to push US border wall
Yahoo News-19 hours agoView all
CBS News-21 hours ago… the anti-terrorist police have been called into action," Heitz said. Strasbourg Mayor Ronald Ries was unambiguous, however, declaring on …Strasbourg Terrorist Had Been On French Terrorist Watch List For 3 …
The Daily Wire-15 hours agoView all
CNBC-22 hours agoPolice hunt through eastern France for Strasbourg Christmas market attacker … Police secure a street and the surrounding area after a shooting in Strasbourg, France, … 'Allahu Akbar', the anti-terroristpolice has been called into action," … was no need for the government to declare a state of emergency.Read the whole story · · ·Next Page of StoriesLoading…Page 2
1 Share
1 Share
1 Share
The shooting was not the first time that Strasbourg has grappled with the consequences of radicalized youth.
Delphine Rideau, the head of Maison des Adolescents, an organization in Strasbourg that helps local youths and is involved in the prevention of radicalization, said that there had been several cases of radicalized individuals in Strasbourg, although not all were violent.
"We've seen petty criminals who became radicalized all of sudden, and others who were isolated, abandoned, and lost ground," she said.
One of the gunmen in the Bataclan concert hall, one of the sites of the November 2015 attacks in and around Paris, was originally from the Strasbourg area, and French intelligence officers in 2016 detainedseven men, five of them in Strasbourg, who were preparing to "go into action imminently."
Robert Hermann, the president of the Strasbourg Eurométropole, a grouping of city councils in the region, said that the Christmas market was the city's most secured event of the year, but that "zero risk" was impossible. The Bas-Rhin Department, which includes Strasbourg, has less than 2 percent of France's total population but about 10 percent of people flagged with an S File, he said, adding that monitoring everyone all the time was impossible.
"Some are intellectuals who convert people, others are ideologists who will take action, other get radicalized in prison," Mr. Hermann said. "The profile of the main suspect is even more complex."
The Strasbourg Christmas market, which started in 1570, is one of France's most popular winter events. In the past few years, it has attracted more than 2.5 million visitors annually, and the authorities have tightened security, including by deploying undercover police officers.
1 Share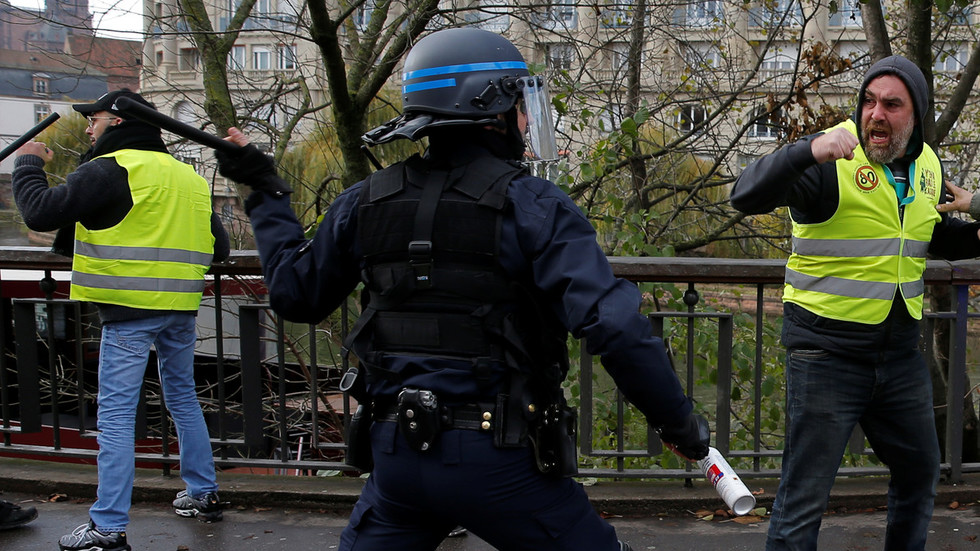 1 Share
1 Share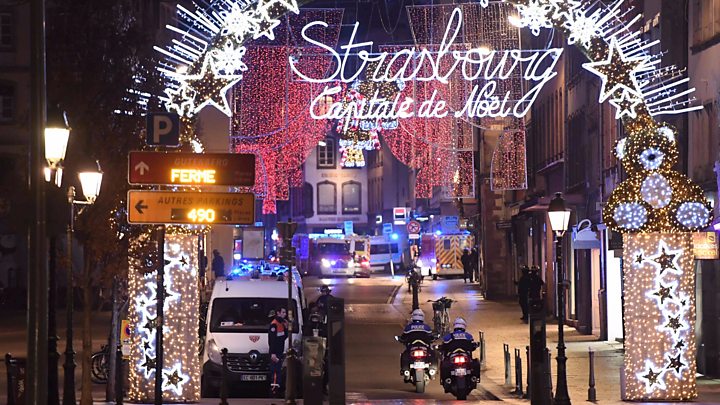 Next Page of StoriesLoading…Page 3
"Strasbourg Attack 2018" – Google News1 Share
BBC News-8 hours agoFrench police have appealed for help in finding a man suspected of a Christmas market gun attack in Strasbourg that killed two people, and left …Strasbourg shooting: Gunman at large after three killed and 12 injured
BBC News-Dec 11, 2018Strasbourg shooting: What we know so far
International-FRANCE 24-2 hours agoThe Latest: French attack suspect had crime record since 13
Opinion-Boston Herald-16 hours agoChristmas market attack: France declares Strasbourg shooting an act …
In-Depth-Washington Post-18 hours agoLATEST: Two killed, 11 critically wounded in Strasbourg shooting
International-The Local France-Dec 11, 2018View all
The Guardian-19 hours agoIt was about 7:50pm in the narrow shopping lanes of the historic centre of Strasbourg, the picturesque city known as France's "capital of …Strasbourg Attack Fits Previous Model of Criminal-Terror Nexus in …
Middle East Forum-14 hours agoStrasbourg gunman was jailed in Germany but not known as Islamist
Free Malaysia Today-19 hours agoDeadly shooting in French city of Strasbourg
International-Deutsche Welle-Dec 11, 2018View all
CBS News-21 hours agoThe attack left at least two people dead and 12 wounded, including seven who … 12, 2018, a day after he allegedly opened fire on the city's …Strasbourg Attack Was Terrorism; Alleged Gunman Was on French …
Slate Magazine-16 hours agoStrasbourg Terror Suspect Yelled 'Allahu Akbar' During Attack, Has 27 …
Breitbart News-18 hours agoView all
Washington Post-9 hours agoThe attack Tuesday night came just 24 hours after Macron broke a … The vote, initially scheduled Thursday, may be postponed as a consequence of the shooting in Strasbourg that … Copyright 2018The Associated Press.'Well played Macron': 'Yellow vest' Facebook pages flood with …
International-The Local France-20 hours agoFrench govt urges 'yellow vests' not to protest after Strasbourg attack
International-FRANCE 24-1 hour ago
The Guardian-16 hours agoFrench government ministers have appealed for the nationwide gilets jaunes protests to stop in the wake of the Strasbourg attack.
CNBC-21 hours agoPolice searched through eastern France on Wednesday for a man suspected of killing at least two people in a gun attack on a Christmas …
Irish Times-22 hours agoRescue vehicles are parked near the Christmas market where a deadly shooting took place in Strasbourg, France, 12th December 2018.Read the whole story · · · ·
1 Share
If nothing else, Robert Mueller's year-and-a-half-long "investigation" into the Trump campaign will serve as an exposition of what it looks like when a presidential campaign and presidency are on "the wrong side of history."
In case you didn't know, "wrong side of history" is liberal-speak for "unhelpful to the progressive, globalist agenda." To be on the wrong side of history is to be on the wrong side of the army of liberal sycophants who populate the federal government — especially the intelligence agencies.
Because this shadow government (aka deep state) hates transparency and loathes disruptive forces like Donald J. Trump, many lives associated with him have now been ruined.
If you're on the right side of history, you get to lie to Congress, lie to the FBI, leak like a sieve, and be guilty of campaign finance violations, FARA violations, and Logan Act violations with few, if any, consequences.
If you are on the wrong side, you get the book thrown at you. Suddenly, policy disagreements and gossiping about Hillary Clinton's emails become crimes.
It appears that Robert Mueller's sham investigation "has weaponized" politics, Victor Davis Hanson lamented at National Review Wednesday.
By indicting a number of minor characters on charges that so far have nothing to do with collusion — for purported crimes mostly committed after the special-counsel appointment — Mueller has emphasized the quantity rather than the quality of indictments.
Hanson argued that Mueller has "established the precedent that there is now no real equality under the law, at least as Americans once understood fair play and blind justice."
Indeed, never before in American history has so much unequal treatment under the law been on such clear display.
Michael Flynn is a prime example. He pleaded guilty on Dec. 1, 2017, to lying to the FBI about his phone conversation with Russia's then-ambassador to the U.S. Sergey Kislyak in December 2016. As Byron York noted at the Washington Examiner, there was nothing wrong with the incoming national security advisor discussing sanctions with the Russian ambassador.
But some officials in the Obama Justice Department decided that Flynn might have violated the Logan Act, a 218 year-old law under which no one has ever been prosecuted, that prohibits private citizens from acting on behalf of the United States in disputes with foreign governments.

The Obama officials also said they were concerned by reports that Flynn, in a conversation with Vice President Mike Pence, had denied discussing sanctions. This, the officials felt, might somehow expose Flynn to Russian blackmail.
By the way, Flynn didn't violate the Logan Act and the idea that he was "blackmailable" was always a complete joke — but he was the victim of an illegal leak.
For reasons still unknown, he agreed to help the special counsel "with several investigations" that are still ongoing, according to Mueller's court filing.Read the whole story · ·
1 Share
1 Share
"Michael Flynn" – Google News1 Share
Washington Post-6 hours agoA federal judge on Wednesday ordered both former national security adviser Michael Flynn and the special counsel to turn over additional …Michael Flynn Judge Seeks Review Of Key FBI Notes Before …
The Daily Caller-7 hours agoDevin Nunes: I'm 'glad' federal judge wants more information on …
Washington Examiner-3 hours agoFlynn Sentencing Memo Details Unusual FBI Questioning, Asks for …
The Epoch Times-9 hours agoView all
Washington Post-16 hours agoFormer national security adviser Michael Flynn's legal team on Tuesday … sentencing memo making the case for Flynn to serve probation only.Michael Flynn requests probation, community service in Russia probe
CNBC-20 hours agoMichael Flynn hopes to dodge prison for cooperating in Russia probe
New York Post-14 hours agoMichael Flynn's lawyers ask judge for no jail time
<a href="http://NBCNews.com" rel="nofollow">NBCNews.com</a>-Dec 11, 2018Former national security adviser Michael Flynn's lawyers ask judge to …
In-Depth-Chicago Tribune-17 hours agoFlynn pleads with judge for no jail time
In-Depth-Politico-Dec 11, 2018View all
Washington Post-13 hours agoLawyers for former national security adviser Michael Flynn argued this week that he should avoid prison time for lying to the FBI because of the …
Atlanta Journal Constitution-Dec 11, 2018Attorneys for President Donald Trump's former national security adviser MichaelFlynn asked a judge to spare him prison time in a memo filed …Flynn's lawyers say his lie to FBI 'uncharacteristic'
WSB Atlanta-21 hours agoView all
CNN-Dec 11, 2018(CNN) Former national security adviser to President Donald Trump Michael Flynn has asked a federal judge to spare him from prison time, …
CNN-Dec 12, 2018CNN legal analyst Michael Zeldin discusses the memo President Trump's former national security adviser Michael Flynn provided to a federal …
CNN-Dec 11, 2018President Donald Trump's former national security adviser to Michael Flynn has asked a federal judge to spare him from prison time, according …
Lawfare (blog)-Dec 11, 2018Michael Flynn has filed his sentencing memo in the U.S. District Court for the District of Columbia. The memo is available here and below.
KOMO News-Dec 11, 2018WASHINGTON (AP) — Lawyers for Trump's former national security adviser, Michael Flynn, asked a judge Tuesday to spare him prison time, …
KOMO News-17 hours agoWASHINGTON (AP) — Lawyers for President Donald Trump's former national security adviser Michael Flynn asked a judge Tuesday to spare …
Daily Beast-Dec 11, 2018Former National Security Adviser Michael Flynn's lawyers revealed in court documents filed late Tuesday that Flynn turned over "sweeping …
New York Times-Dec 5, 2018WASHINGTON — Michael T. Flynn, President Trump's first national security adviser, helped substantially with the special counsel's …Flynn has given 'substantial assistance' to the special counsel
In-Depth-CNN-Dec 4, 2018View allRead the whole story · · · · ·
1 Share
One day after former National Security Adviser Michael Flynn's legal team made the bombshell allegations that the FBI had pushed him not to bring a lawyer to his fateful Jan. 24, 2017 interview with agents at the White House, the federal judge overseeing Flynn's criminal case late Wednesday ordered Special Counsel Robert Mueller to turn over all of its highly secret documents and "memoranda" related to the questioning.
U.S. District Judge Emmet Sullivan — who overturned the 2008 conviction of former U.S. Sen. Ted Stevens after government misconduct came to light — is weighing how to sentence Flynn, who pleaded guilty to one count of lying to federal authorities in the Russia probe during that interview in the West Wing. Flynn faced mounting legal bills that forced him to sell his home in the run-up to his guilty plea, and Mueller has recommended he receive no prison time.
Sullivan's extraordinary demand puts Mueller under the microscope and sets a Friday afternoon deadline for the special counsel's office to turn over sensitive FBI documents under seal.
The judge, who also ordered the Flynn team to turn over the documents backing up its assertions, could determine why the FBI apparently took a significantly more aggressive tack in handling the Flynn interview than it did during other similar matters, including the agency's sit-downs with Hillary Clinton and ex-Trump adviser George Papadopoulos.
Flynn is set to be sentenced next Tuesday — but Sullivan's move might delay that date, or lead to other dramatic and unexpected changes in the case. Sullivan even has the authority to toss Flynn's guilty plea and the charge against him if he concludes that the FBI interfered with Flynn's constitutional right to counsel, although he has given no indications that he intends to do so.
Federal authorities undertaking a national security probe are ordinarily under no obligation to inform interviewees of their right to an attorney unless they are in custody, as long as agents do not act coercively. Flynn's lawyers claimed in Tuesday's filing that FBI brass had threatened to escalate the matter to involve the Justice Department if Flynn sought the advice of the White House Counsel before talking with agents.
Sullivan, first appointed a judge by President Ronald Reagan in 1984 and then to the D.C. federal bench by Bill Clinton in 1994, could also assess why the two FBI agents who interviewed Flynn — including fired anti-Trump agent Peter Strzok — would have provided an Aug. 22, 2017 date on their so-called "302" report documenting what Flynn told them during their conversation at the White House.
The August date in the FBI 302 cited by the Flynn team in its Tuesday filing is nearly seven months after the Flynn interview took place, and about a week after reports surfaced that Strzok had been summarily removed from Mueller's Russia probe because his persistent anti-Trump communications had surfaced.
So-called 302 reports are ostensibly contemporaneous accounts by agents of what is said during their interviews with witnesses and subjects, as well as other critical details like interviewee's demeanor and descriptions of where the interview took place. They are often critical pieces of evidence in false statements cases where, as in the Flynn case, the FBI typically does not audio- or video-record interviews.
FEDERAL JUDGE 'SHOCKED' AND 'DUMBFOUNDED' BY FBI ACTIONS IN HILLARY PROBE, SAYS STATE DEPT LIED TO COVER FOR CLINTONS
In June, Freedom Caucus Chair Rep. Mark Meadows, R-N.C, charged that the FBI may have "edited and changed" key witness reports in the Hillary Clinton and Russia investigations. Meadows also raised the possibility that the FBI misled the Department of Justice watchdog in an attempt to hide the identities of FBI employees who were caught sending anti-Trump messages along with Strzok.
In this image made from a video taken on Dec. 10, 2015 and made available on Tuesday, Feb. 14, 2017, US President Donald Trump's former National Security Advisor Michael Flynn, right, shakes hands with Russian President Vladimir Putin, in Moscow. (The Associated Press)
Flynn "clearly saw the FBI agents as allies," according to the 302 prepared by Strzok and another agent.
In a lengthy court filing Tuesday, Flynn's attorneys alleged that then-FBI Deputy Director Andrew McCabe pushed Flynn not to have an attorney present during the questioning that ultimately led to his guilty plea on a single charge of lying to federal authorities.
The document outlines, with striking new details, the rapid sequence of events that led to Flynn's sudden fall from the Trump administration.
While Flynn is among several Trump associates to have been charged with making false statements as part of the Russia probe, no one interviewed during the FBI's Clinton email investigation was hit with false statement charges – though investigators believed some witnesses, including Clinton herself, were untruthful.
FALSE STATEMENT CHARGES ABOUND IN MUELLER PROBE, IN CONTRAST TO CLINTON CASE
According to Flynn's legal team, FBI agents in his case deliberately did not instruct Flynn that any false statements he made could constitute a crime, and decided not to "confront" him directly about anything he said that contradicted their knowledge of his wiretapped communications with former Russian ambassador Sergey Kislyak.
If "Flynn said he did not remember something they knew he said, they would use the exact words Flynn used, … to try to refresh his recollection," FBI agents wrote in the 302 report cited by the filing, which Sullivan has ordered both the Flynn team and the FBI to produce by Friday. "If Flynn still would not confirm what he said, … they would not confront him or talk him through it."
According to the 302 as described in the filing, Flynn was "relaxed and jocular" as he gave the agents a "little tour" of his West Wing office. McCabe reportedly testified later that the agents, after speaking with Flynn, "didn't think he was lying" at the time.
McCabe — who was fired earlier this year for making unauthorized media leaks and violating FBI policy — wrote in a memorandum that shortly after noon on Jan. 24, 2017, he called Flynn on his secure line at the White House, and the two briefly discussed an unrelated FBI training session at the White House. Quickly, the conversation turned to a potential interview, according to an account provided by McCabe that was also cited in the Tuesday filing.
HOW THE FBI MADE INCORRECT ASSURANCES TO THE FISA COURT TO OBTAIN A SECRET WARRANT TO SURVEIL TRUMP AIDE CARTER PAGE
In his order, Sullivan requested Mueller turn over not only the Flynn 302, but also a memo written by McCabe and any similar documents in the FBI's possession. Sullivan similarly demanded that Flynn's lawyers produce the McCabe memorandum and 302 they used to make their assertions.
Mueller has signaled he is wrapping up his probe into the Trump campaign's communications with Russians. (AP Photo/Charles Dharapak, File)
(Separately, Sullivan ruled last month that Clinton must answer more questions under oath about her use of a private email server to store classified documents. But the hard-charging judge has not been easy on the Trump administration: In August, he threatened to hold then-Attorney General Jeff Sessions in contempt of court when he learned that authorities were in the process of deporting a woman and her child while a court heard her legal appeal, calling immigration officials' actions "pretty outrageous.")
JEROME CORSI: MUELLER WANTED ME TO LIE
McCabe said in the memo that he told Flynn he "felt that we needed to have two of our agents sit down" to discuss his contacts with Russian officials.
"I explained that I thought the quickest way to get this done was to have a conversation between [Flynn] and the agents only," McCabe wrote. "I further stated that if LTG Flynn wished to include anyone else in the meeting, like the White House Counsel for instance, that I would need to involve the Department of Justice. [General Flynn] stated that this would not be necessary and agreed to meet with the agents without any additional participants."
Former FBI Lawyer Lisa Page and fired FBI Special Agent Peter Strzok exchanged anti-Trump text messages during their time at the bureau. (AP, File)
Explaining why Flynn was not warned about the possible consequences of making false statements, one of the agents wrote in the 302 that FBI brass had "decided the agents would not warn Flynn that it was a crime to lie during an FBI interview because they wanted Flynn to be relaxed, and they were concerned that giving the warnings might adversely affect the rapport."
FBI OFFICIALS IMPROPERLY RECEIVED SPORTS TICKETS FROM REPORTERS, DOJ WATCHDOG FINDS
The tactics were apparently in sharp contrast to the FBI's approach to interviewing former Trump aide George Papadopoulos, who also pleaded guilty to making false statements and was recently released from prison. In a court filing last year, Special Counsel Mueller's team took pains to note that FBI agents who interviewed Papadopoulos on Jan. 27, 2017 — just days after the Flynn interview — had advised Papadopoulos that "lying to them 'is a federal offense'" and that he could get "in trouble" if he did not tell the truth.
The revelations in the court filing, if accurate, would also sharply differ from the FBI's handling of its interview with then-presidential candidate Clinton in 2016, during the height of the presidential campaign. Clinton brought a total of nine lawyers to her interview — a number that fired FBI Director James Comey said was "unusual … but not unprecedented" in House testimony in September.
A scathing report released earlier this year by the Department of Justice's inspector general (IG) found that the FBI had taken actions "inconsistent with typical investigative strategy" by allowing former Clinton chief of staff Cheryl Mills and ex-campaign staffer Heather Samuelson to sit in on the Clinton interview — even though "they had also both served as lawyers for Clinton after they left the State Department."
FLYNN HAS PROVIDED 'SUBSTANTIAL ASSISTANCE' ON CRIMINAL PROBE, MUELLER WRITES
In fact, the IG wrote, FBI officials fretted about how many FBI representatives should be at the interview, for fear of prejudicing Clinton against the agency if, as expected, she went on to become president.
"[S]he might be our next president," FBI attorney Lisa Page wrote, in urging that the number of people at the interview be limited to four or six. "The last thing you need us going in there loaded for bear. You think she's going to remember or care that it was more doj than fbi?"
The IG report further noted: "Witnesses told us, and contemporaneous emails show, that the FBI and Department officials who attended Clinton's interview found that her claim that she did not understand the significance of the '(C)' marking strained credulity. (FBI) Agent 1 stated, 'I filed that in the bucket of hard to impossible to believe.'"
FBI MAY HAVE MODIFIED 302 REPORTS AFTER-THE-FACT, GOP REP SAYS
Strzok, who was one of the two agents who interviewed Flynn and who was later also fired for violating FBI policies, had compromised the FBI's appearance of impartiality by sending a slew of anti-Trump texts on his government-issued phone, the IG concluded.
"In particular, we were concerned about text messages exchanged by FBI Deputy Assistant Director Peter Strzok and Lisa Page, Special Counsel to the Deputy Director, that potentially indicated or created the appearance that investigative decisions were impacted by bias or improper considerations," the IG report said.
In one of those texts, Strzok wrote to Page in 2016 that Trump would not become president because "we'll stop" it from happening.
SEVEN BOMBSHELL REVELATIONS IN SCATHING IG REPORT INTO FBI, DOJ MISCONDUCT DURING CLINTON, RUSSIA PROBES
"Even when circumstances later came to light that prompted extensive public debate about the investigation of General Flynn, including revelations that certain FBI officials involved in the January 24 interview of General Flynn were themselves being investigated for misconduct, General Flynn did not back away from accepting responsibility for his actions," Flynn's lawyers wrote in the filing Tuesday.
FILE – In this Jan. 28, 2017 file photo, President Donald Trump accompanied by, from second from left, Chief of Staff Reince Priebus, Vice President Mike Pence, White House press secretary Sean Spicer and then-National Security Adviser Michael Flynn speaks on the phone with Russian President Vladimir Putin, in the Oval Office at the White House in Washington. (The Associated Press)
Flynn was fired as national security adviser in February 2017 for misleading Vice President Mike Pence and other White House officials about his contacts with Russian officials. In arguing that Flynn should receive no more than a year of probation and 200 hours of community service for making false statements to federal investigators, his lawyers Tuesday emphasized his service in the U.S. Army and lack of criminal record.
In a sentencing memo earlier this month, Mueller recommended a lenient sentence — with the possibility of no prison time — for Flynn, stating he has offered "substantial" help to investigators about "several ongoing investigations."
Meanwhile, Comey revealed in closed-door testimony with House Republicans on Friday that he deliberately concealed an explosive memorandum about his one-on-one Oval Office meeting with President Trump in February 2017 from top Department of Justice officials.
The former FBI head also acknowledged that when the agency initiated its counterintelligence probe into possible collusion between Trump campaign officials and the Russian government in July 2016, investigators "didn't know whether we had anything" and that "in fact, when I was fired as director [in May 2017], I still didn't know whether there was anything to it."
His remarks square with testimony this summer from former FBI lawyer Page, whose anti-Trump texts became a focus of House GOP oversight efforts. Page told Congress in a closed-door deposition that "even as far as May 2017" — more than nine months after the counterintelligence probe commenced — "we still couldn't answer the question" as to whether Trump staff had improperly colluded with Russia.Read the whole story · · · · · · · · · ·Next Page of StoriesLoading…Page 4
Top Stories – Google News1 Share
Netanyahu's Negotiating With Neo-Fascists for a 'Consensus View' of the Holocaust The Daily Beast
To the consternation of Diaspora Jews who feel increasingly threatened, Israel's prime minister is making nice with Europe's far-right leaders and compromising …
The Cipher Brief1 Share
Bottom Line Up Front
On December 11th, there was a terrorist attack on a Christmas market in Strasbourg, France.
While the suspect was known to the authorities, he was merely one name on a list of approximately 20,000 in France who are suspected of 'radicalization.'
With the collapse of the so-called Caliphate, Europe has been focused on the threat posed by returning foreign fighters, but homegrown terrorists also pose a threat.
Europe is likely to suffer from a low-level, consistently steady stream of terrorist attacks for the foreseeable future.
On December 11th, a 29-year-old Frenchman born in Strasbourg and identified only as Cherif C. attacked a Christmas market in Strasbourg, France. As of the following evening, he was still being hunted by authorities. The assailant opened fire in at least three separate locations, killing two and wounding at least a dozen more, several critically. The terrorist attack was one of the deadliest in Europe this year. This was not the first time jihadists have sought to attack the Christmas market in Strasbourg. In 2000, authorities disrupted an al-Qaeda-linked plot focusing on the same target. One of the terrorists involved in the Paris November 2015 attacks was from Strasbourg, also the site of a thwarted plot in November 2016. The choice of a Christmas market, similar to the attack in Berlin in December 2016 is symbolically important, as it seems designed to further divide Muslims and non-Muslims in Europe.
The attack comes even as there has been an ebb in successful terrorist attacks on the European continent this year—even with the deadly attack in March in Carcassonne and Trebbes in southern France, when five individuals were killed and another fifteen were injured. That attack was apparently launched to draw attention to the plight of Salah Abdeslam, a key member of the Paris cell. Still, the operational tempo of jihadist terrorism in Europe has slowed from prior years. The height of the terrorist threat was from 2015-2017, with the attacks in Paris (November 2015), Brussels (March 2016), Nice (July 2016), Berlin (December 2016), along with several attacks in 2017 in cities including Barcelona, Manchester, and London.
In the Strasbourg attack, the suspect was known to authorities, had well-documented links to extremism and radical circles in France and had a significant criminal background, which suggests another European terrorist plot with a crime-terror nexus. And while some might label the attacker a 'known wolf' or hint at an intelligence failure, it is important to recognize that France has nearly 20,000 names on its S-List of individuals suspected of being vulnerable to 'radicalization,' a term that is poorly defined. The real question many would like to ask is: how can the authorities accurately rank order or prioritize a list with 20,000 names? A new and different approach to assessing the domestic threat is necessary.
Supporters of the so-called Islamic State celebrated the attack online in various forums, even though there was no official claim by IS for the attack. But European security services and law enforcement authorities must be asking themselves whether it matters if the motivation of the attacker is linked to al-Qaeda, IS, or the ideology of Salafi-jihadism more broadly. Europe is likely to suffer from a low-level, yet consistently steady drumbeat of terrorist attacks over the foreseeable future. IS will continue to encourage young European Muslims to launch attacks in their home countries. The threat from returning foreign fighters has received most of the attention, but there is also a major threat posed by 'frustrated fighters,' or those prevented from leaving their home countries to travel to Iraq or Syria, as well as homegrown terrorists inspired by jihadi propaganda.Read the whole story · ·
Voice Of America1 Share
Andre Pittman and Gregory Cornes are on a mission to rid Washington of opportunistic vermin. But their target isn't corrupt officials or shady political fixers; it's Rattus Norvegicus, the common Norway rat. The nation's capital is facing a spiraling rat infestation, fueled by mild winters and a human population boom. Washington's government is struggling to keep pace, with the pest control department fielding a record number of calls. 'Geniuses' On one recent day, Pittman and Cornes, both veteran Health Department employees, are working within sight of the Capitol, shoveling dry ice pellets into suspected rat burrow entrances. On another, they're summoned about six blocks north of the White House, at 16th Street and M, where residents have complained of an outbreak. "Rats adapt to everything. They can be like geniuses," Pittman said. On the grounds of a church, Cornes and Pittman poke around, expertly spotting telltale holes and matted dirt trails that signal rat burrows. Cornes uses an instrument like an extra-long Super Soaker to inject poison into the hole, while Pittman watches to see whether the white powder puffs up from other holes and then shovels dirt to block those exits. At the office building next door, the crew receives a hearty welcome from the security guard. "The rats would scurry over employees' feet as they left the building after sunset," says the guard, who asked that his name not be published so as not to embarrass his employer. "We finally moved all garbage cans away from the door because that's where they would feed and party." Cornes assures him, "We're winning." The numbers don't exactly back up Cornes' confidence. The pest control company Orkin ranks Washington as America's fourth "Rattiest City," based on the number of new service calls per year. That's up one spot from the previous year and just behind Los Angeles and New York; Chicago has been ranked No. 1 for four consecutive years. While Washington doesn't boast New York's famous subway monsters, anecdotal evidence is piling up that the rodents are on the march. In September, a viral video showed security camera footage of a rat pulling a fire alarm, forcing the evacuation of an apartment building. Back on M Street, Cornes and Pittman discover a network of burrows in a large planter box in front of an office building. They inject poison, causing bushes to shake with fleeing rodents. A baby rat suddenly emerges from the ground and flees around the corner. Gerard Brown, head of Washington's rodent control department, says a string of gentle winters has enabled the rodents to breed constantly. The harsh winters don't necessarily kill off the rats. Most Norway rats live only about eight months, and they stay warm by burrowing underground or chewing their way into basements. But an extended freeze would choke off their food supply, which limits the rodents' prodigious breeding. A mature female rat can give birth to one litter per month, with an average of 10 babies per litter. Washington is also in the midst of a gentrification-fueled economic and population boom. The district's population just passed 700,000 — more than Vermont or Wyoming. Brown said the number of restaurants, bars and coffee shops has increased 25 percent in two years. More rat food "More people with more money means more restaurants, which means more garbage, which means more rat food," Brown said. In several ways, Washington is perfectly suited for the critters. It is filled with green space, from the National Mall to the many signature traffic circles; Dupont Circle is apparently a hot spot. Rats also covet the waterfront, and part of Washington's gentrification boom has focused on the Navy Yards or the new Wharf Marina — presenting the ultimate rodent attraction of a flourishing waterfront restaurant scene. This isn't Washington's first war on rats. Former Mayor Anthony Williams referenced rat problems in his inauguration speech in 1999. In 1967, a rat gnawing on power station wires knocked out electricity for about a third of Washington for nearly an hour. This time, Mayor Muriel Bowser has allocated an extra $900,000 to boost rodent control efforts and increase staffing. The government is also offering financial assistance and incentives for restaurants to buy minitrash compactors that fit in urban alleyways and limit the rats' access to food. At the site near the White House, Pittman and Cornes find the real problem around the back of the office building: a collection of uncovered garbage and compost containers, plus a giant pile of discarded file cabinets — all surrounded by black pellets. "See all these droppings? All this stuff has got to go," Pittman tells the building manager. He could write up a $500 health code violation ($1,000 for a repeat offender) but instead Pittman tells him: "I'll give you two weeks to get this cleaned up. Then we'll be back." As urban rodentologist Robert Corrigan puts it, "80 percent of any rat control campaign is actually refuse management." Corrigan has consulted with Washington and other cities on rodent problems and runs free "rat academies" in Washington for both city workers and residents. Nighttime trash pickups Corrigan recommends a radical solution that would be logistically difficult for most major cities: picking up most trash at night. "The usual early morning pickup plays right into the hands of the rats, which are active all night long," he said. Multiple city officials said this would be almost impossible to implement because of staffing issues and late-night noise concerns. Corrigan, not a fan of amateurs handling poisons, says the dry ice method, which suffocates the rodents in their burrows, is safe for homeowners to use. He also recommends that residents spray trash bins with a mix of water and 10 percent bleach. Beyond that, the only real solution is the hardest part of the equation — controlling human behavior. "You're only as good as your neighbor," he said. "You can have 10 beautiful houses in a row and if number 11 is a slob, everybody suffers."
Read the whole story · · · ·
1 Share
1 Share
1 Share
Next Page of StoriesLoading…Page 5
1 Share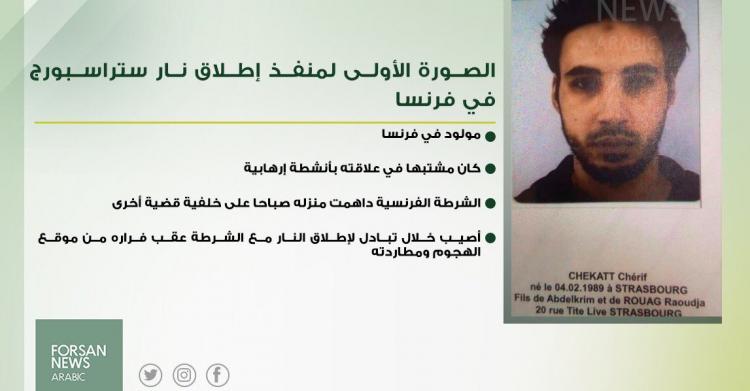 1 Share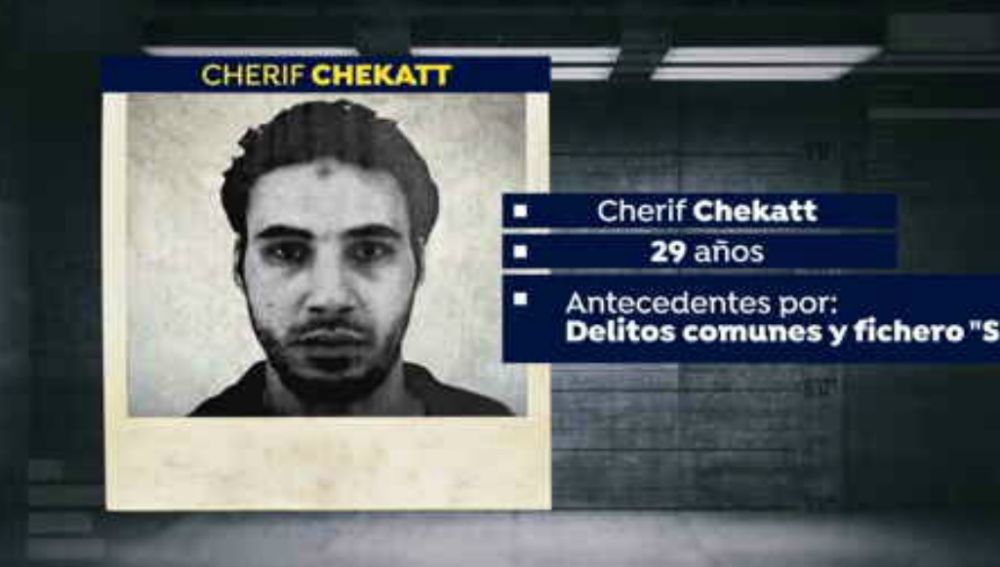 "Chérif Chekatt" – Google News1 Share
Telegraph.co.uk-1 hour ago29-year-old Chérif Chekatt has been on France's "S" file terrorist watch list since 2015, and his profile matches that of self-styled "jihadists" who …Chérif Chekatt: Strasbourg terror attack suspect revealed as …
The Independent-5 hours agoCherif Chekatt named as Strasbourg Christmas market shooting …
Evening Standard-10 hours agoStrasbourg shooting: Suspect ID'd as Cherif Chekatt as manhunt …
WLS-TV-2 hours agoInside Strasbourg shooting suspect Cherif Chekatt's violent past as an …
The Sun-2 hours agoStrasbourg shooting witnesses say Christmas market killer shouted …
In-Depth-CBS News-1 hour agoView all
Daily Mail-1 hour agoCherif Chekatt has been pictured in local media today, as police revealed his criminal record includes 25 court convictions, including many for …Strasbourg Gunman Was Known in France as Radical Islamist …
Sputnik International-3 hours agoStrasbourg shooting: Gunman shouted 'Allahu Akbar' as he attacked
In-Depth-BBC News-49 minutes agoView all
Toronto Sun-58 minutes agoPolice union officials identified the suspected assailant as Cherif Chekatt, a 29-year-old with a thick police record for crimes including armed …
WFTV Orlando-3 hours agoPARIS – PARIS (AP) – Police officials identify suspect in Strasbourg shooting as 29-year-old Cherif Chekatt. Copyright 2018 The Associated …
STL.News (blog)-1 hour agocherif chekatt paris. General … PARIS — Police officials identify suspect in Strasbourg shooting as 29-year-old Cherif Chekatt. By Associated …
RTL Nieuws-4 hours ago29 jaar, geradicaliseerd en een behoorlijk strafblad. Die eigenschappen horen bij Chérif Chekatt, de vermeende schutter van Straatsburg.Wat we nu weten over de vermoedelijke dader in Straatsburg …
In-Depth-Het Laatste Nieuws-12 hours agoView allRead the whole story · · ·
1 Share
1 Share
1 Share
Next Page of StoriesLoading…Page 6
1 Share
1 Share
1 Share
"Criminal-Terror Nexus In Europe" – Google News1 Share
The Jerusalem Post-5 hours agoAs with many attacks in Europe over the last several years the suspect was already known to security and police. He had served a sentence …
BBC News – Home1 Share
The Strasbourg gunman yelled "Allahu Akbar" ("God is greatest" in Arabic) as he opened fire on people enjoying an evening out at a Christmas market, the Paris public prosecutor told reporters.
Rémy Heitz said two people had been killed and one left brain-dead after the attack in the eastern French city on Tuesday.
Twelve were wounded, six seriously.
The man, named by local media as Chérif Chekatt, was known to authorities as having been radicalised in prison.
The 29-year-old was armed with a gun and a knife and escaped the area in a taxi, Mr Heitz said.
The attacker boasted to the driver – who has spoken to police – that he had killed 10 people, and said he had been injured in a firefight with soldiers.
Four people connected to the suspect had been detained overnight in Strasbourg, Mr Heitz added.
Hundreds of officers are currently involved in the search for the gunman. France's Deputy Interior Minister Laurent Nuñez earlier acknowledged he may no longer be in France.
Interior Minister Christophe Castaner said the country had moved to a high level of alert, expanding police powers and increasing vigilance.
He added that border controls had been strengthened and security at all Christmas markets would be stepped up.
The mayor of Strasbourg, Roland Ries, has said the Christmas market will be closed on Wednesday and flags lowered to half-mast at the local town hall.
What happened?
The attack unfolded at around 20:00 local time (19:00 GMT) on Tuesday close to Strasbourg's famed Christmas market near one of the central squares, Place Kléber, which attracts thousands of visitors at this time of year.
A woman called Audrey told France's BFM TV how she came face to face with the killer after watching him shoot a man in the head.
The gunman then opened fire for a second time, and another man fell to ground.
Her friends began to run to safety, but Audrey was frozen to the spot. The gunman turned, and faced her – but then he too ran.
"Why didn't he shoot at me?" she told the TV channel. "I don't know. I think I was extremely lucky. As everyone was screaming he fled."
According to Mr Heitz, as he fled he came into contact with four soldiers. He began firing at them, and they fired back.
How did he escape?
He managed to reach a taxi which drove him away from the scene and dropped him in the vicinity of the police station in Neudorf, the area where he lives which sits on the border between Germany and France.
When he got out the vehicle, he fired at police officers.
What do we know about the gunman?
According to police – who refer to him as Chérif C – the gunman was born in Strasbourg and was already known to the security services as a possible terrorist threat.
He was the subject of a "fiche S", a watchlist of people who represent a potential threat to national security.
He also had 27 convictions spanning across France, Germany and Switzerland, and has spent considerable time in prison as a result.
Police were seeking him on Tuesday morning in connection with another case, but did not find him at home.
However Mr Nuñez said his crimes had never been terrorism-related. But, he added, it was during one period in prison that he was indentified as having become radicalised.
"The fact he was a 'fiche S' did not pre-judge his level of dangerousness," Mr Nuñez told France Inter.
A search of his home revealed a grenade, a rifle, four knives, two of which were hunting knives, and ammunition.
---
'Weary and deflated'
By Damian Grammaticas, Strasbourg
Strasbourg's famous Christmas market is now a gloomy place.
The lines of wooden huts are all shuttered. The owner of one told us how he had to flee when he heard the gunshots and take shelter in a local bar. "We're all shaken up," he said.
At this time of year, the place should be thronged with people who come from far and wide to sightsee and shop, buying everything from hot sausages to souvenirs. Now there's a weary, deflated feeling. Police stand guard at cordoned off alleyways.
"Everyone was shouting, everyone was running, running, afraid," said one eyewitness who'd seen the gunman shooting randomly.
Strasbourg has been a target for failed terror attacks before. But now it's happened, people here are hurt and outraged. As one said: "It's shameful."
---
What about the victims?
Thai media have named Anupong Suebsamarn, 45, as one of the dead. He is believed to have been on holiday with his wife.
Not much else is known yet, apart from the fact no children were hurt and one soldier was slightly injured by a ricocheting bullet.
Why is Strasbourg a target?
Strasbourg has been the target of jihadist plots in the past.
Not only does it have one of France's oldest Christmas markets, but it is the official seat of the European Parliament. That parliament was in session at the time of Tuesday evening's attack.
In 2000, the Christmas market was at the centre of a failed al-Qaeda plot. Ten Islamist militants were jailed four years later for their part in the planned New Year's Eve attack.
Security has been tight there ever since the 2015 Paris attacks.
However, MEPs were determined to carry on the morning after the attack, with German MEP Jo Leinen posting a picture of singing and Christmas lights in the European Parliament.
---
Were you at the Christmas market in Strasbourg at the time of the incident? Email your story to haveyoursay@bbc.co.uk.
Please include a contact number if you are willing to speak to a BBC journalist. You can also contact us in the following ways:Read the whole story · · · · ·
1 Share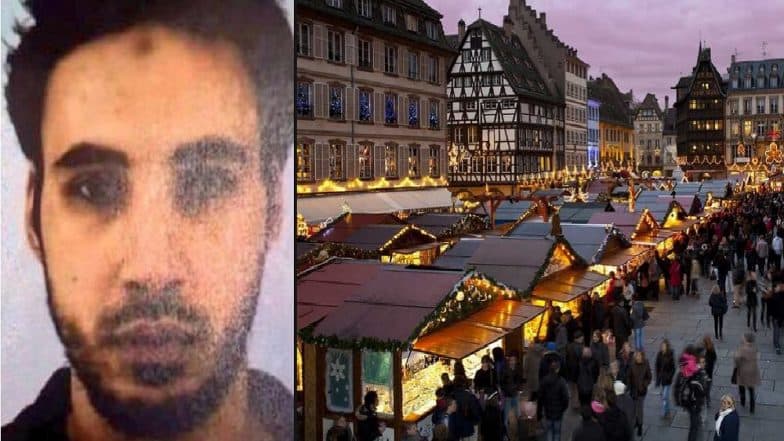 Next Page of StoriesLoading…Page 7
1 Share
"Strasbourg Attack" – Google News1 Share
USA TODAY-57 minutes agoThe attack happened in Strasbourg, which is home to the European Union's Parliament, around 8 p.m. local time Tuesday. A terrorism …Strasbourg attack: Gunman who killed three people at Christmas …
thejournal.ie-2 hours agoStrasbourg attack: France's threat level raised
International-euronews-6 hours agoAnalysis: Strasbourg attack fits previous model of criminal-terror nexus …
Opinion-The Jerusalem Post-5 hours agoFrance declares attack on Christmas market to be act of terrorism
In-Depth-Washington Post-42 minutes agoLATEST: France hunts gunman after Strasbourg market attack kills two
International-The Local France-4 hours agoView all
BBC News-36 minutes agoThe Strasbourg gunman yelled "Allahu Akbar" ("God is greatest" in Arabic) as he opened fire on people enjoying an evening out at a Christmas …Strasbourg shooting: Gunman on the run after Christmas market attack …
10News-34 minutes agoStrasbourg Christmas market shooting – Islamist maniac screamed …
The Irish Sun-11 hours agoStrasbourg gunman cried 'Allahu Akbar,' prosecutor says
<a href="http://WRAL.com" rel="nofollow">WRAL.com</a>-1 hour agoStrasbourg gunman cried 'Allahu Akbar' during attack, has 27 …
RT-32 minutes agoView all
CNBC-2 hours agoPolice searched through eastern France on Wednesday for a man suspected of killing at least two people in a gun attack on a Christmas …
Express.co.uk-11 hours agoThe government's official website says an Attack Emergency, … the famous Strasbourg Christmas market – where millions of tourists travel every …
RT-16 hours agoTwo people have been killed and 14 others injured in a shooting incident in the northeastern French city of Strasbourg, near one of the oldest …
Yahoo Finance-3 hours agoBritish politicians spent most of the night in the European Parliament for their own safety after a gun attack in Strasbourg in which two were …The European Parliament will Continue its Work Despite the …
<a href="http://Novinite.com" rel="nofollow">Novinite.com</a>-6 hours agoView allRead the whole story · · · ·
1 Share
Signed in as Michael_Novakhov
Share this story on NewsBlur
Shared stories are on their way…
1 Share
1 Share
A federal judge on Tuesday ordered the pornographic film actress Stormy Daniels to pay President Trump about $293,000 in legal fees and sanctions after her defamation suit against him was dismissed.
Mr. Trump's lawyers had requested about $389,000 in legal fees, but the judge, S. James Otero of United States District Court in California, said the number of billable hours was "excessive" and cut the amount by 25 percent to about $292,000. Writing that Ms. Daniels "is already being deterred from filing meritless defamation claims," Judge Otero ordered her to pay $1,000 in sanctions.
In a statement, one of Mr. Trump's lawyers, Charles J. Harder, said, "The court's order, along with the court's prior order dismissing Stormy Daniels' defamation case against the president, together constitute a total victory for the president, and a total defeat for Stormy Daniels in this case."
On Tuesday afternoon, Ms. Daniels's lawyer, Michael Avenatti, wrote on Twitter that Mr. Trump and his lawyer sought to "fool the public about the importance of the attorneys' fees" — an effort he called "an absolute joke."
About two hours later, he added that "Stormy will never have to pay" Mr. Trump or his former personal lawyer Michael D. Cohen "a single dime in attorney's fees, costs or sanctions." But the tweet containing the second statement was later deleted.
The judge's order is intended to close out a defamation suit that had alleged that Mr. Trump defamed Ms. Daniels on Twitter last spring. The tweet in question was posted by the president on April 18, one day after Ms. Daniels, whose legal name is Stephanie Clifford, posted a sketch of a man who, she alleged, threatened her in 2011 as she was first considering speaking out about the affair she said she had with Mr. Trump. Mr. Trump called the sketch "a total con job," depicting "a nonexistent man."
In an October decision, the court sided with Mr. Trump's lawyers' argument that the tweet included an opinion, which the president was free to express, and ordered Ms. Daniels to pay his legal fees.
According to court documents released on Tuesday, Mr. Trump's team claimed that five lawyers worked on the case, charging anywhere from $307.60 per hour to $841.64 per hour — rates that the court concluded were reasonable.
As recently as last month, the case was a source of tension between Ms. Daniels and Mr. Avenatti, who rose to fame by positioning themselves as critics of Mr. Trump. In a statement provided to The Daily Beast, which was published Nov. 28, Ms. Daniels accused Mr. Avenatti of having filed the defamation suit against Mr. Trump against her wishes. Four days later, Ms. Daniels tweeted that she and Mr. Avenatti had sorted things out.
Mr. Avenatti has filed two other lawsuits against the president and Mr. Cohen this year.
One seeks to void a 2016 nondisclosure agreement that prevented Ms. Clifford from discussing what she said was an affair she had with Mr. Trump in 2006. The second claims that Ms. Clifford's previous lawyer, Keith Davidson, conspired with Mr. Cohen and Mr. Trump to keep Ms. Clifford quiet.Read the whole story · ·
1 Share
Next Page of StoriesLoading…Page 8
"Michael Flynn" – Google News1 Share
New York Times-8 hours agoWASHINGTON — Lawyers for Michael T. Flynn, President Trump's first national security adviser, asked a federal judge late Tuesday to spare …