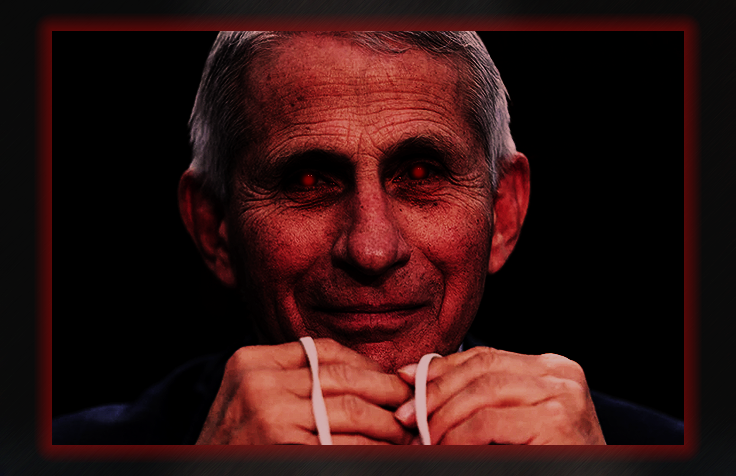 Liberal activists lost their minds on Sunday when Elon Musk tweeted that his "pronouns are Prosecute/Fauci." Celebrity snitch and Curb Your Enthusiasm actor Alexander Vindman, for example, compared the immigrant billionaire to "Geobbles"—presumably a reference to Nazi propaganda guru Joseph Goebbels. Rep. Dean Phillips (D., Minn.) wrote that Musk should be ashamed of himself because Dr. Anthony Fauci "has likely saved more human lives than any living person in the world."
A bold statement, indeed. So we decided to run it by our smartest fact-checking consultants to assess its accuracy. Our analysis determined that the congressman's claim lacks crucial context, is demonstrably false, and threatens the physical safety of millions of vulnerable Americans. We also identified hundreds of living people in the world who have saved more human lives than "Doctor" Fauci. Below are five prominent examples. Enjoy!
Peter Lax
The Hungarian-born math nerd was just 19 years old when he was recruited to join the Manhattan Project at Los Alamos, New Mexico, where he helped develop the world's first nuclear weapon. Lax, 96, is one of the last living scientists responsible for this historic innovation, which saved millions of lives in 1945 by compelling the Japanese to surrender and millions upon millions more in the ensuing decades via nuclear deterrence in addition to the environmental benefits of nuclear power.

Abraham Karem
Karem, aka "The Dronefather," is regarded as the founding father of unmanned aerial vehicle technology. Born in Iraq to Jewish parents in 1937, he moved to Israel as a teenager and studied aeronautical engineering. Karem built his first drone for the Israeli Air Force during the Yom Kippur War in 1973. He move to the United States shortly thereafter and began developing what would eventually become the Predator drone, which served honorably from 1995 to 2018 and saved an untold number of innocent lives by eliminating terrorists in Afghanistan, Pakistan, Iraq, Yemen, Libya, Syria, and Somalia.

Dr. Nicholas Terrett
The Cambridge-educated science nerd was lead chemist on the Pfizer research team that developed Viagra, the groundbreaking erectile dysfunction treatment the late Sen. Bob Dole (R., Kan.) famously described as a "great drug." Terrett's work has undoubtedly saved millions of lives (and millions of marriages) and contributed to the improvement of the human condition on a scale that puts 'Doctor' Fauci's comparatively meager accomplishments to shame.

Dick Cheney
The most powerful vice president in history saved countless lives by waging war on America's enemies and championing robust "enhanced interrogation techniques." As CEO of Halliburton in the late 1990s, Cheney helped supply American motorists with cheap gasoline and delivered tremendous returns to shareholders. His early support for gay marriage—decades before Barack Obama's "evolution"—was an act of moral courage rarely seen among politicians.

Donald Trump
The 45th (and arguably current) president saved millions of lives by authorizing Operation Warp Speed, his administration's initiative to facilitate the rapid development and distribution of a COVID-19 vaccine. In March 2020, Fauci predicted that a viable vaccine would take "at least a year to a year and a half" to produce. Thanks to Trump, the first COVID-19 vaccine in America was administered less than nine months later on December 14. Some might argue that Trump saved even more lives in 2016 by preventing Hillary Clinton from ever becoming president.

The post FACT CHECK: Anthony Fauci Has 'Saved More Human Lives Than Any Living Person in the World' appeared first on Washington Free Beacon.